Human Services Operational Changes Due to Coronavirus (COVID-19)
At this time, only the County Administration Building, 100 Ribaut Road, Beaufort and Myrtle Park Government Center, 4819 Bluffton Parkway, Bluffton are open to the public. Click here for more information.
Currently:
Closed to the public
Virtual case services and partner meetings maintained during pandemic with full staff
Human Services Department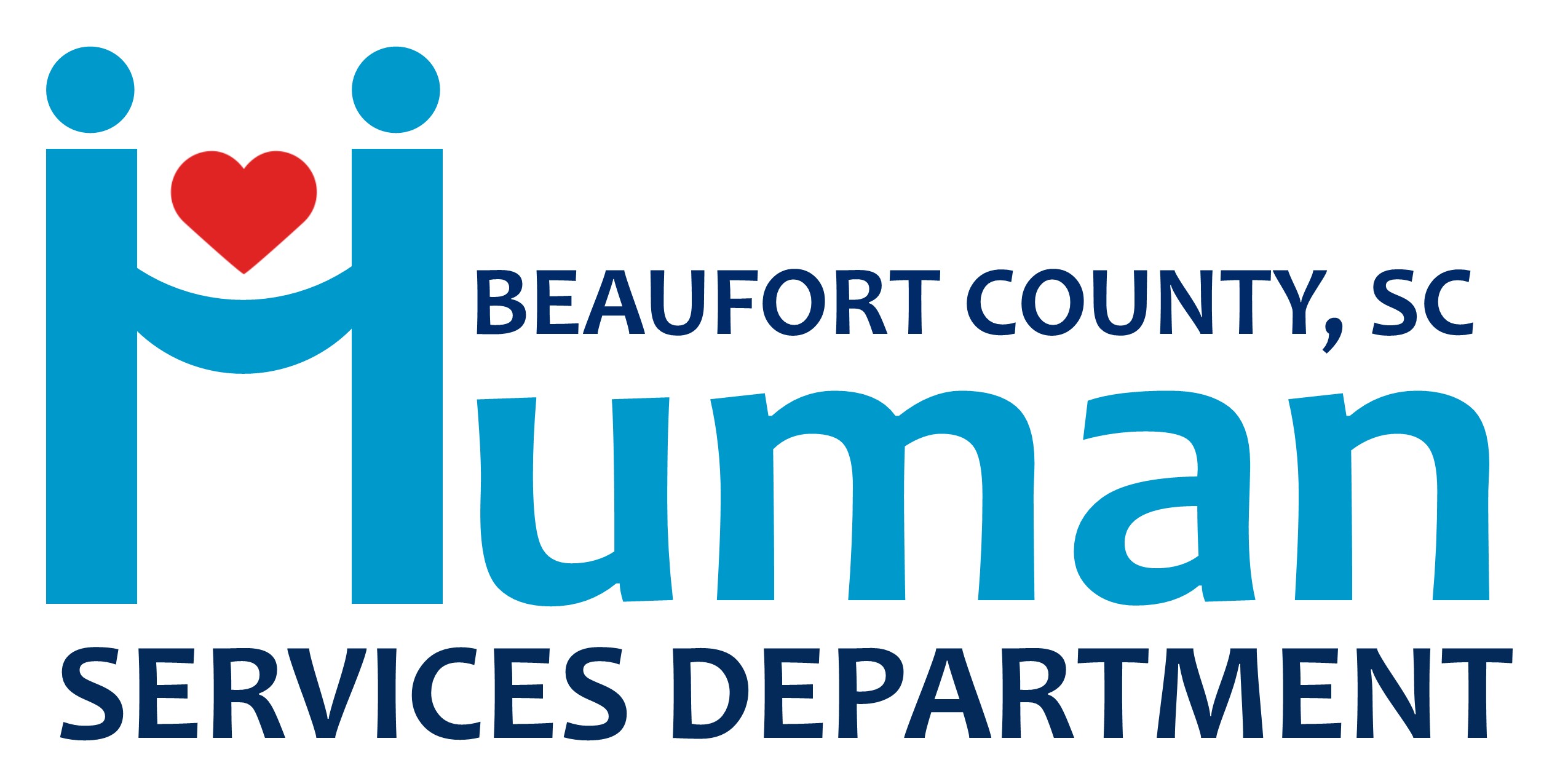 The mission of the Beaufort County Human Services Department is to support all residents by leading policy innovation, inspiring collaborative solutions, and facilitating partnerships to improve quality-of-life.
 Beaufort County Human Services includes the following:
Please note that we are serving the public both virtually and in-person. We are happy to accommodate your preferred method of communication! We ask that in-person meetings be conducted by appointment only. 
CONTACT INFORMATION:
(843) 473-5051 Youth and Adult Services / COSY@USCB.EDU
(843) 986-7993 Human Services Alliance and T4BC / BBOSWELL@BCGOV.NET
PHYSICAL ADDRESS:
500 Carteret Street, Suite C
Beaufort, South Carolina 29902
MAILING ADDRESS:
Human Services Department
PO Drawer 1228
Beaufort, SC 29901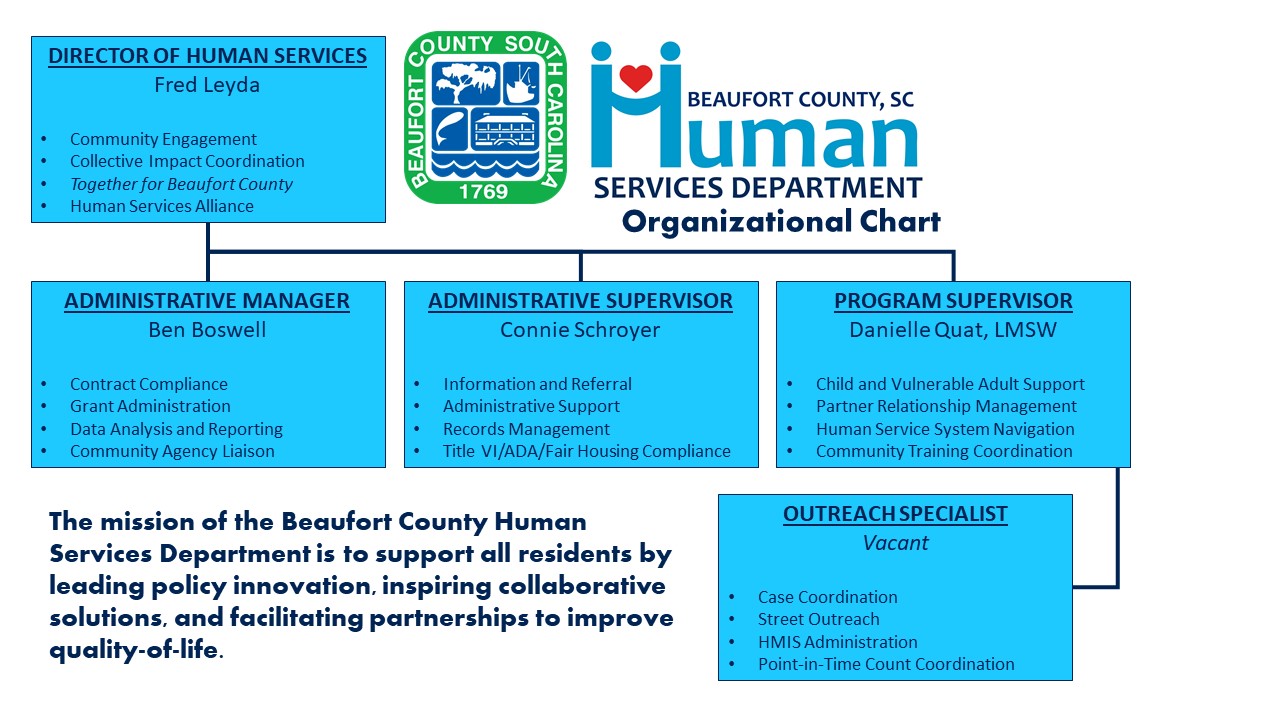 Contact

Human Services Department