Photos
2022 EMS Professional of the Year - Sara Cathey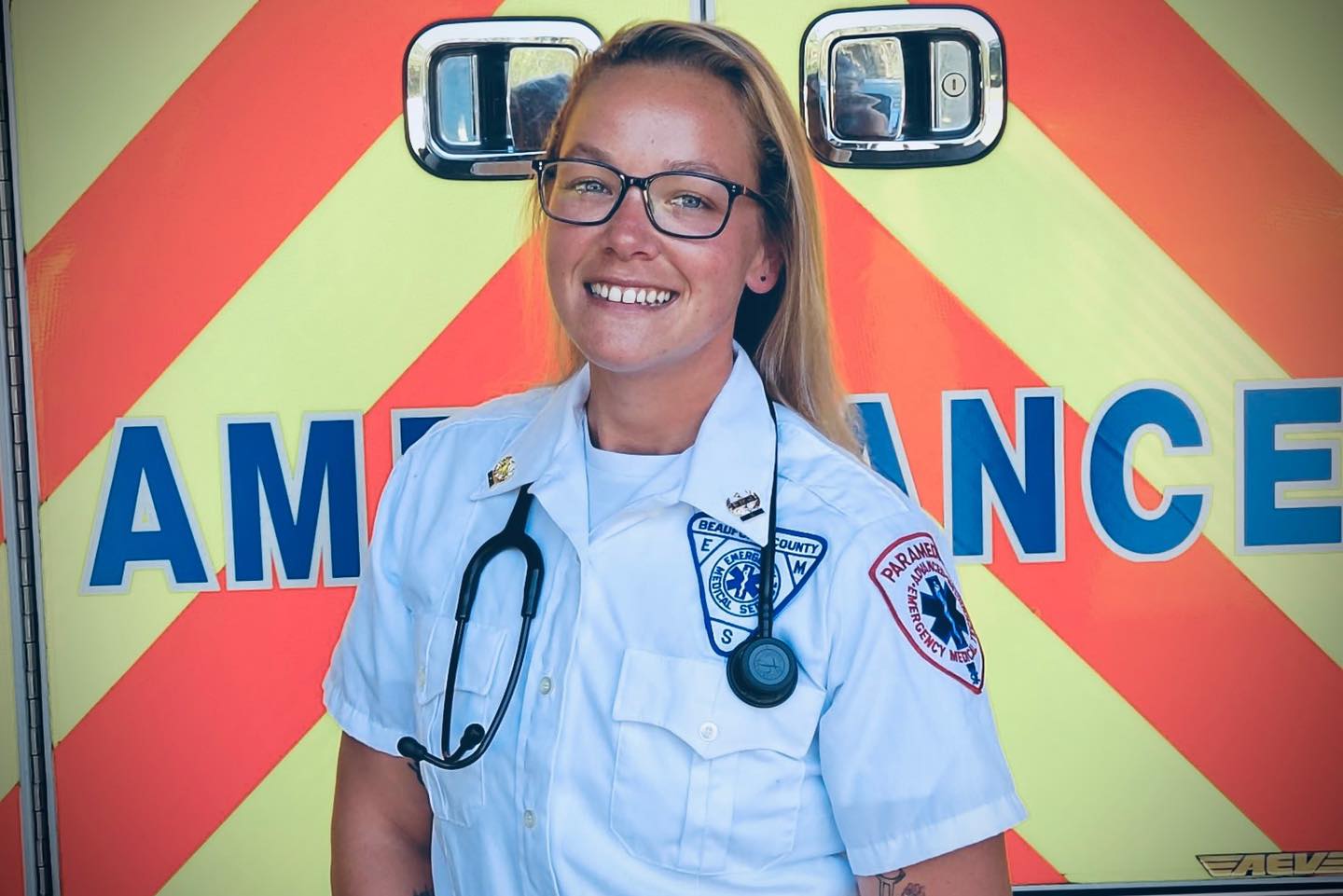 2021 EMS Professional of the Year - Karen Morris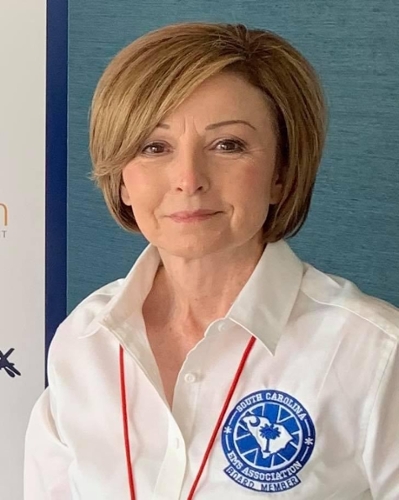 2020 EMS Professional of the Year - Sean Fripp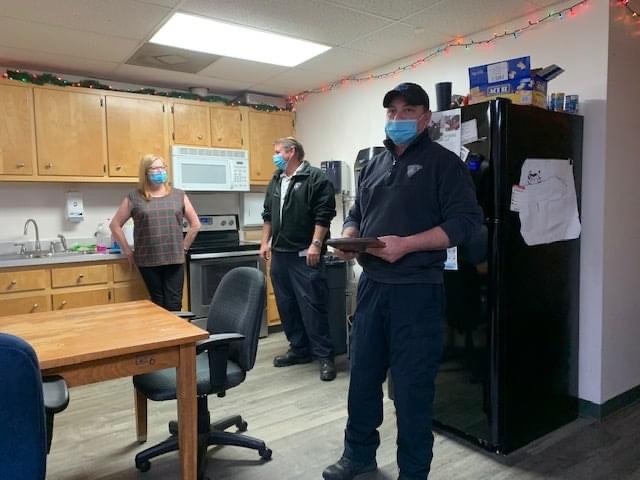 2019 Beaufort Exchange Club Officer of the Year - Jason Schroyer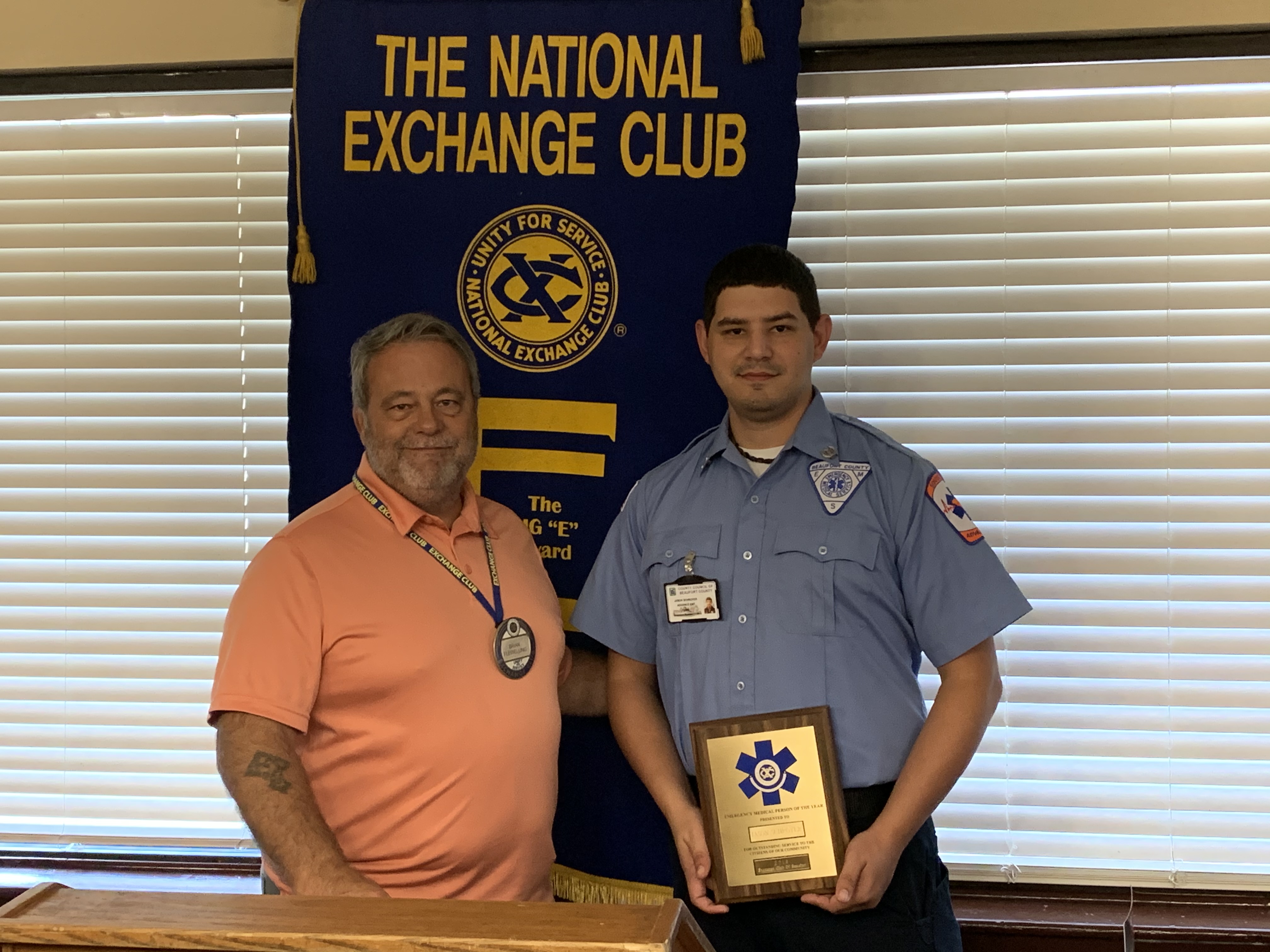 2018 Beaufort Exchange Club Officer of the Year - Mark Fitzgibbons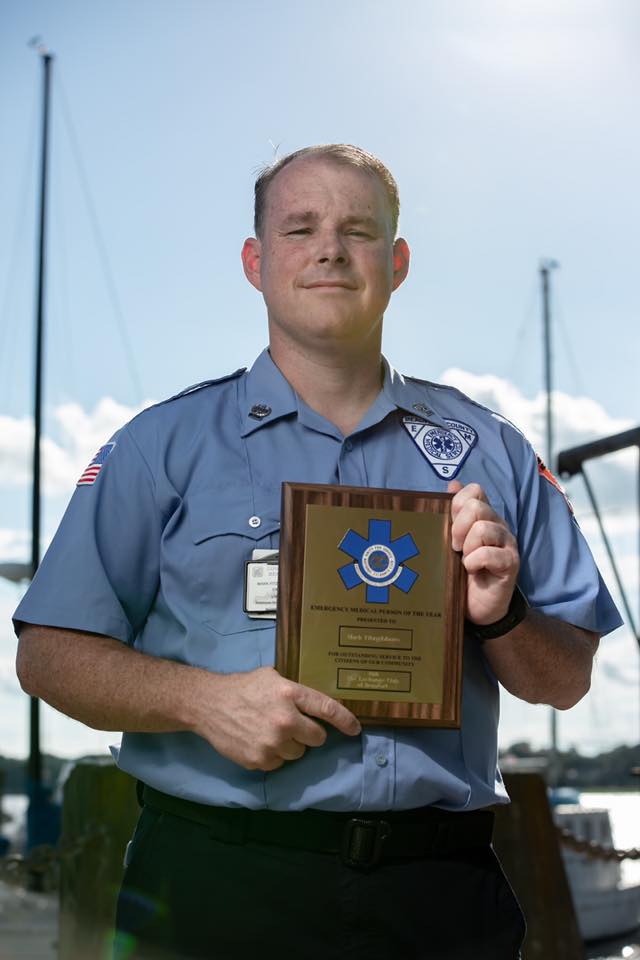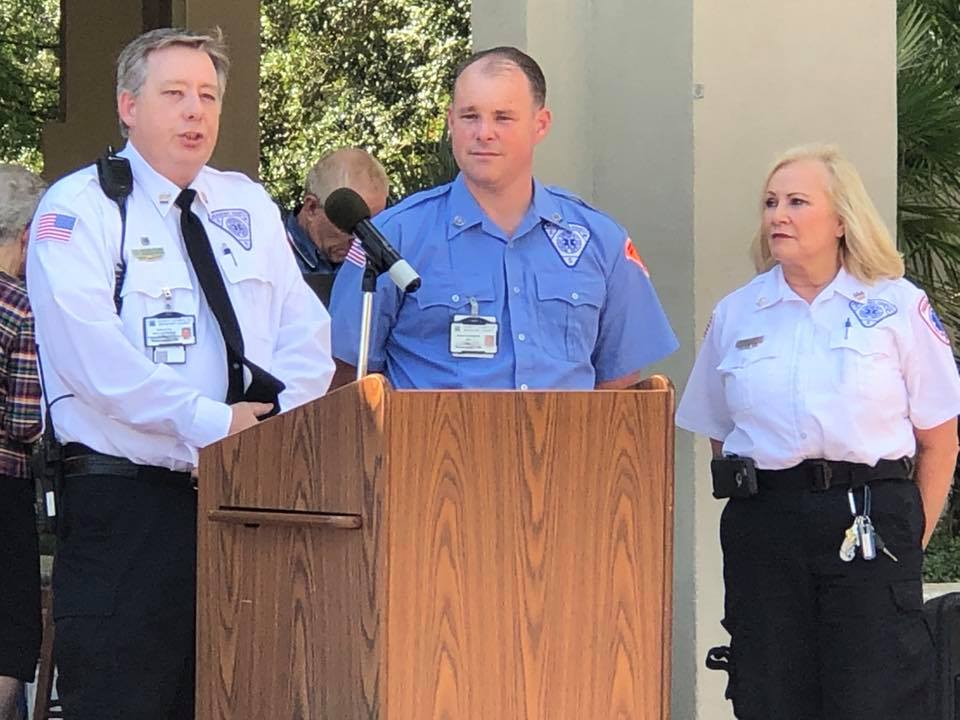 2018 EMS Professional of the Year - Matt Pastore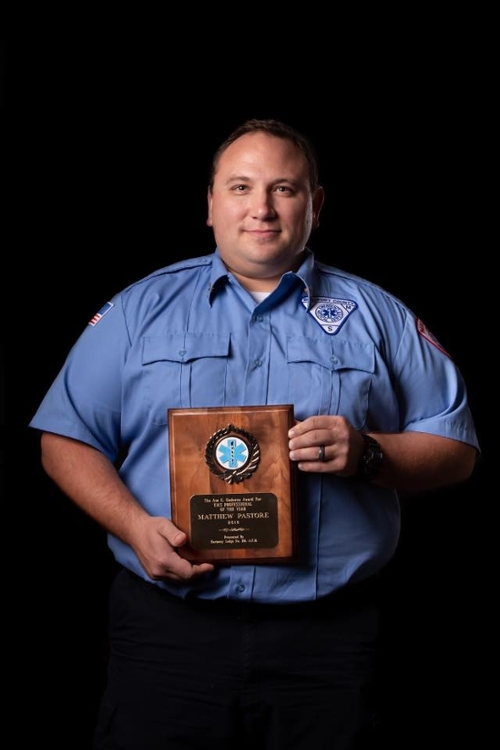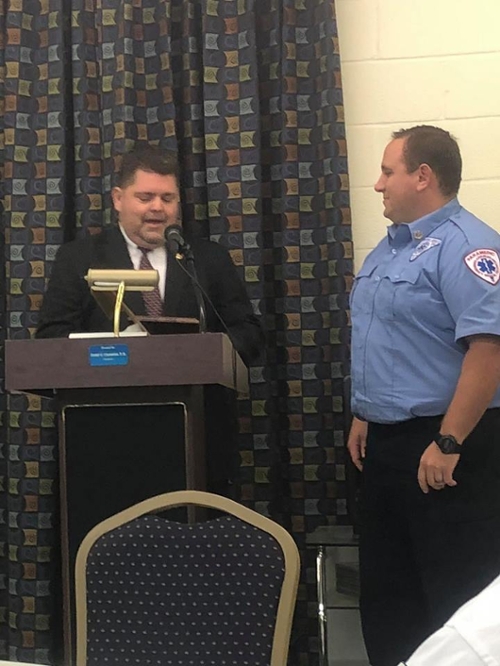 2017 EMS Professional of the Year - Kevin Flick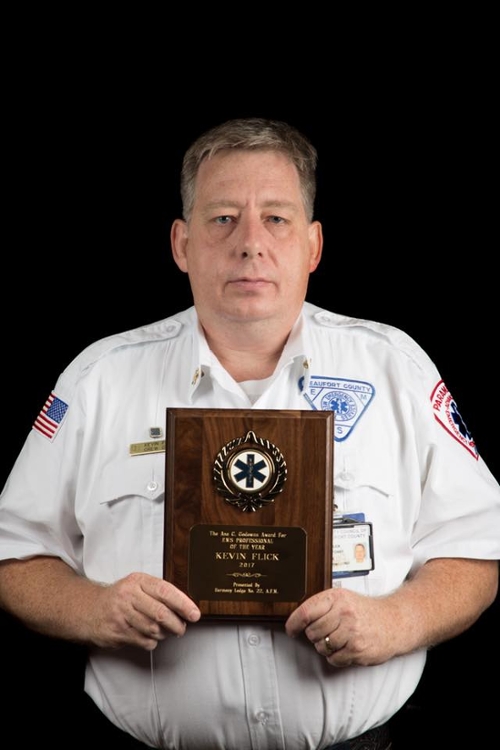 2017 Beaufort Exchange Club Officer of the Year - Paul Gates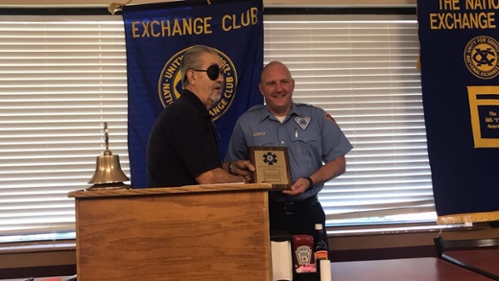 2015 Beaufort Exchange Club Officer of the Year - Mike O'Regan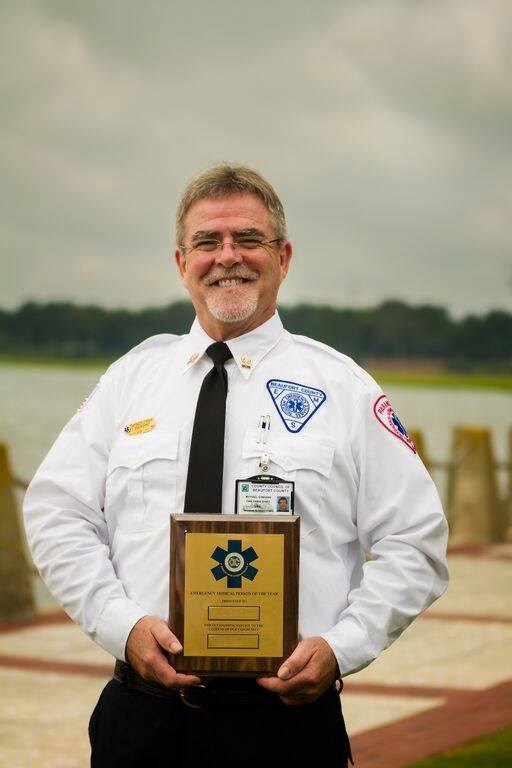 2013 Beaufort Exchange Club Officer of the Year - Rebecca Harrison
 2013 EMS Professional of the Year - Gary Taylor
2012 EMS Professional of the Year - Tommy Pike
2012 Beaufort Exchange Club Officer of the Year - Karen Morris
2011 EMS Professional of the Year - Virginia Marshall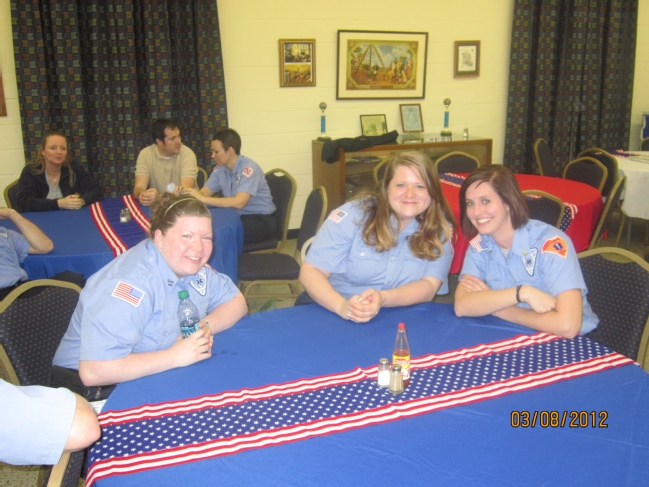 2010 EMS Professional of the Year - Jennifer Cespino
2009 Congressional Fire Service Institute Award - Secession Golf Club
     Given to Beaufort EMS & Lady's Island/St. Helena Fire
            Paramedic Chris Hicks & EMT Brittany Parris
Paramedic Sean Fripp showing the students of The Complete Student in Port Royal, SC, the ins and outs of his "office in April 2021.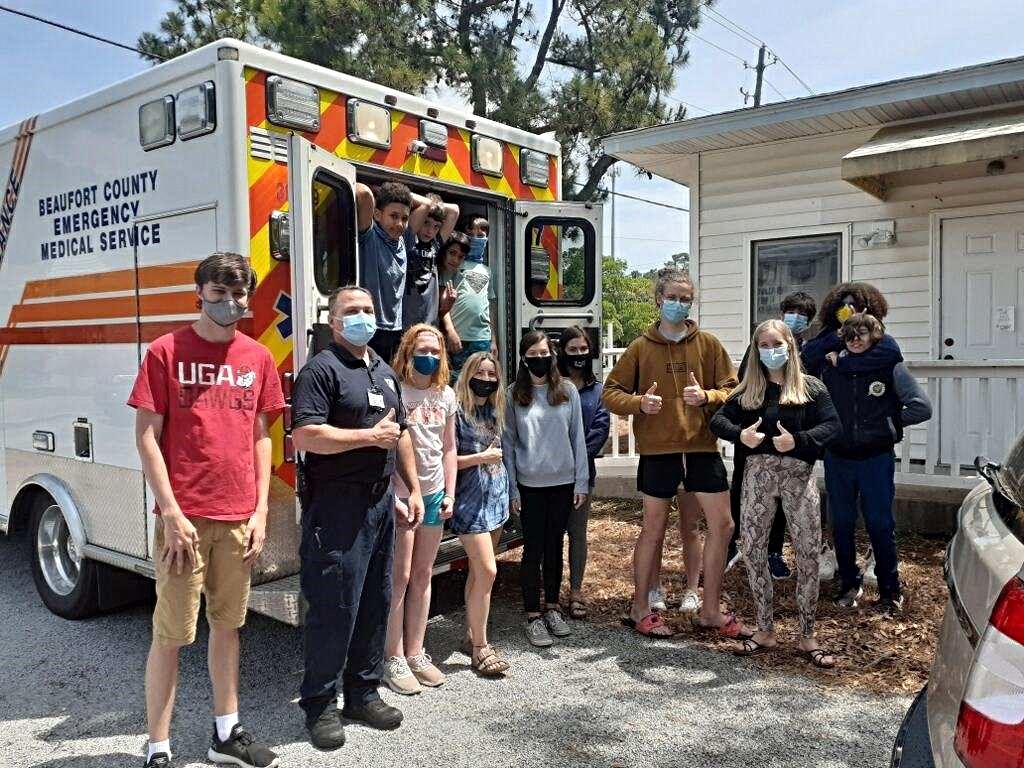 Interacting with local Girl Scout Troop 4000 at St Luke's Methodist Church, Okatie, SC - October 1, 2019.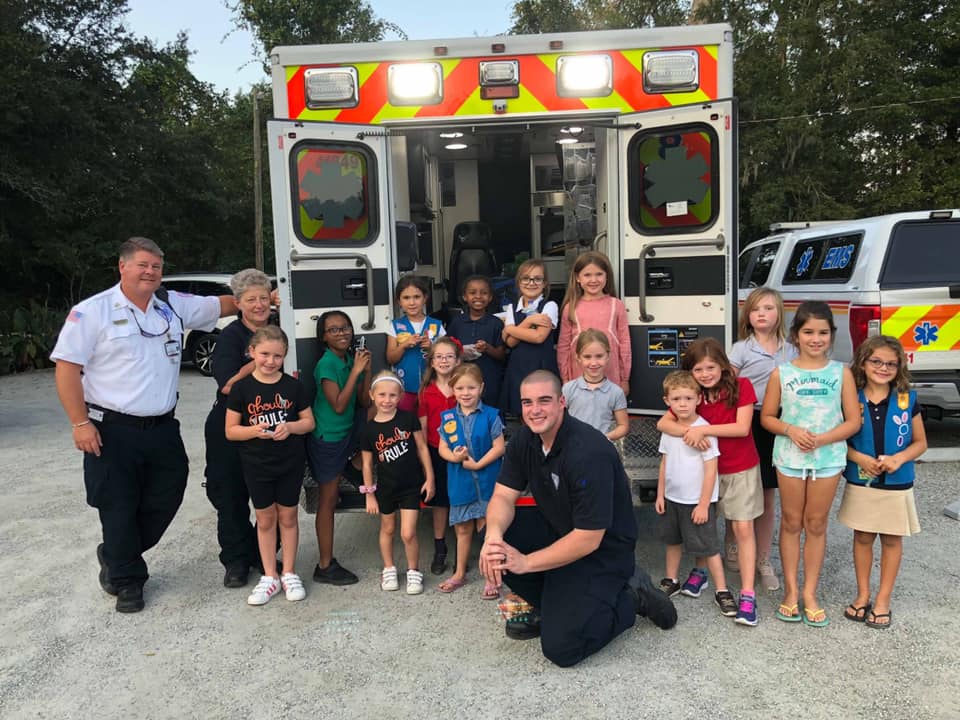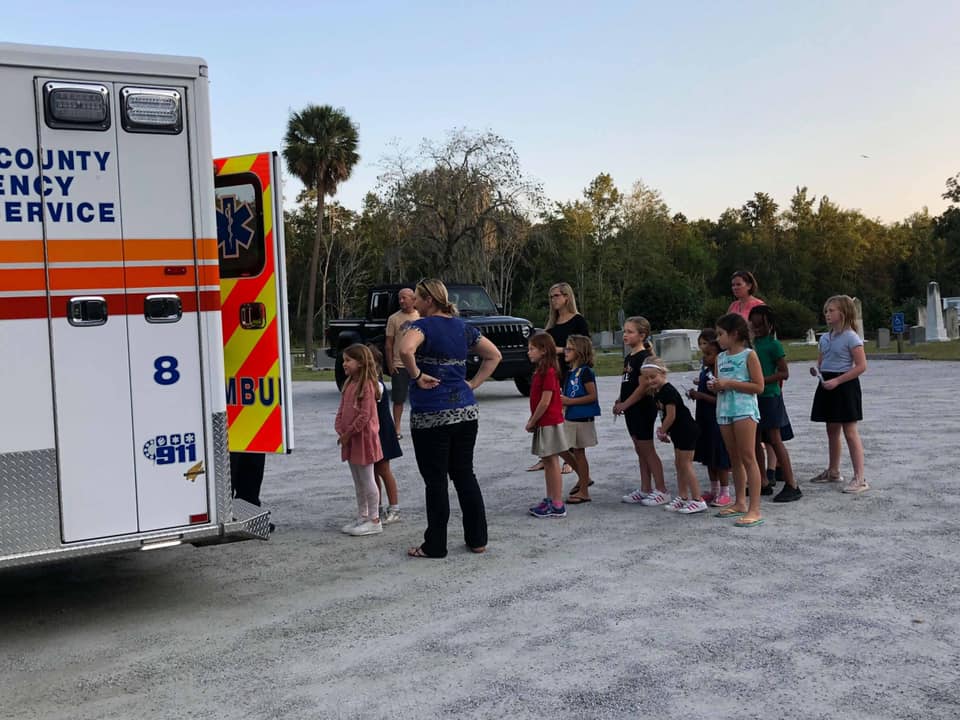 Celebrating Bluffton National Night Out, October 1, 2019.  On this night EMS was able to interact with other local first responder agencies and the residents of Bluffton.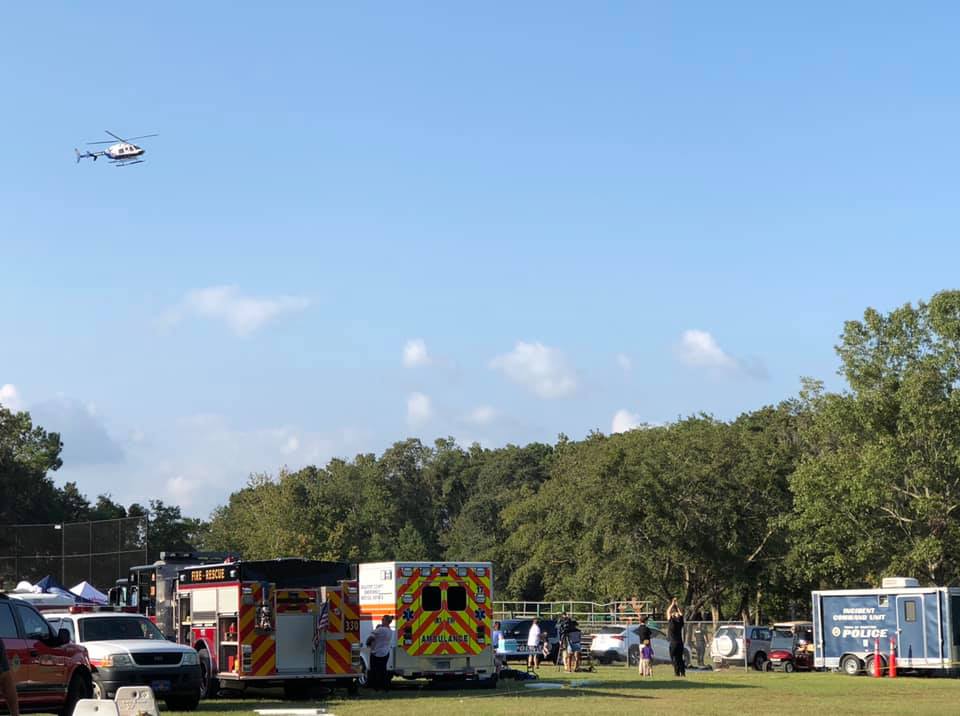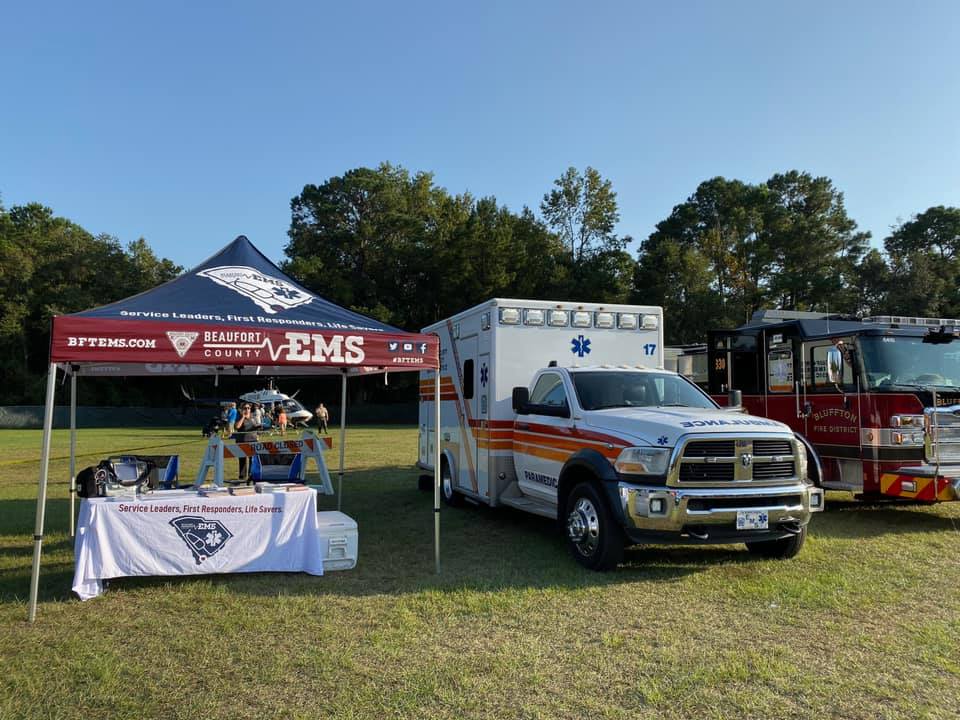 On September 21st, 2019, Paramedic Tanya Pitt and EMT-A Cherish Eubank were fortunate to meet with good samaritan and the individual he rescued.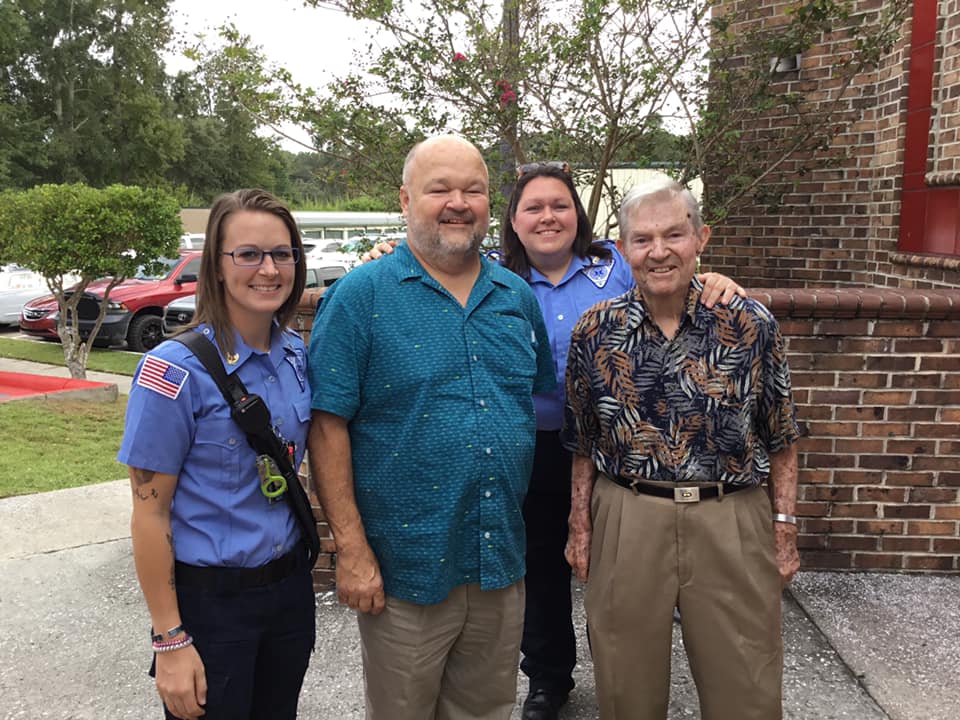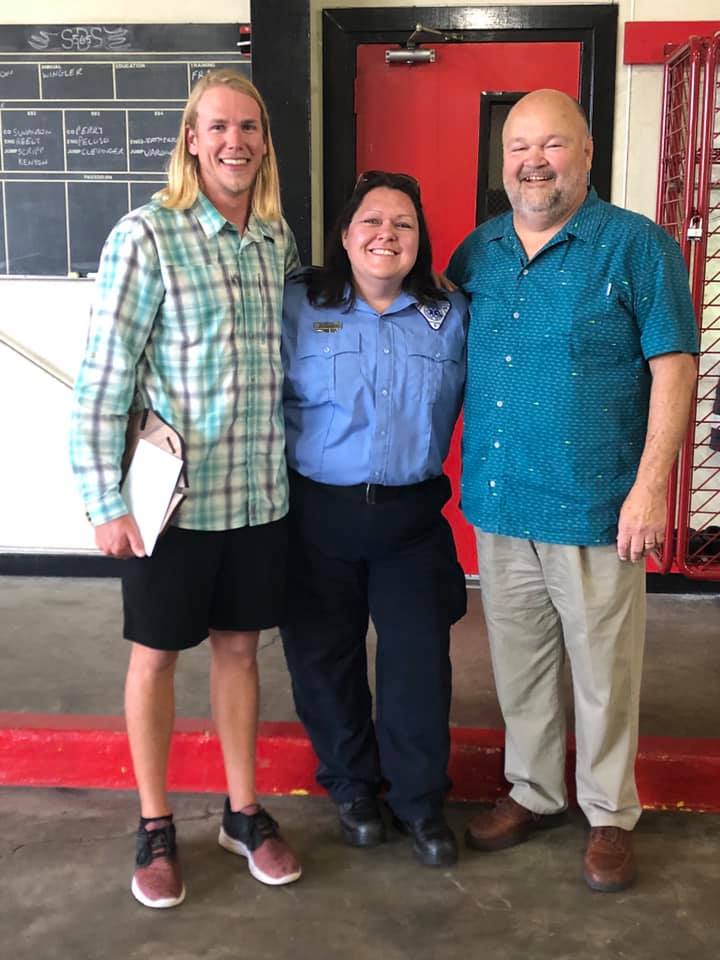 Lady's Island Elementary, Beaufort, SC, invited first responders to attend their first responders appreciation luncheon - September 11, 2019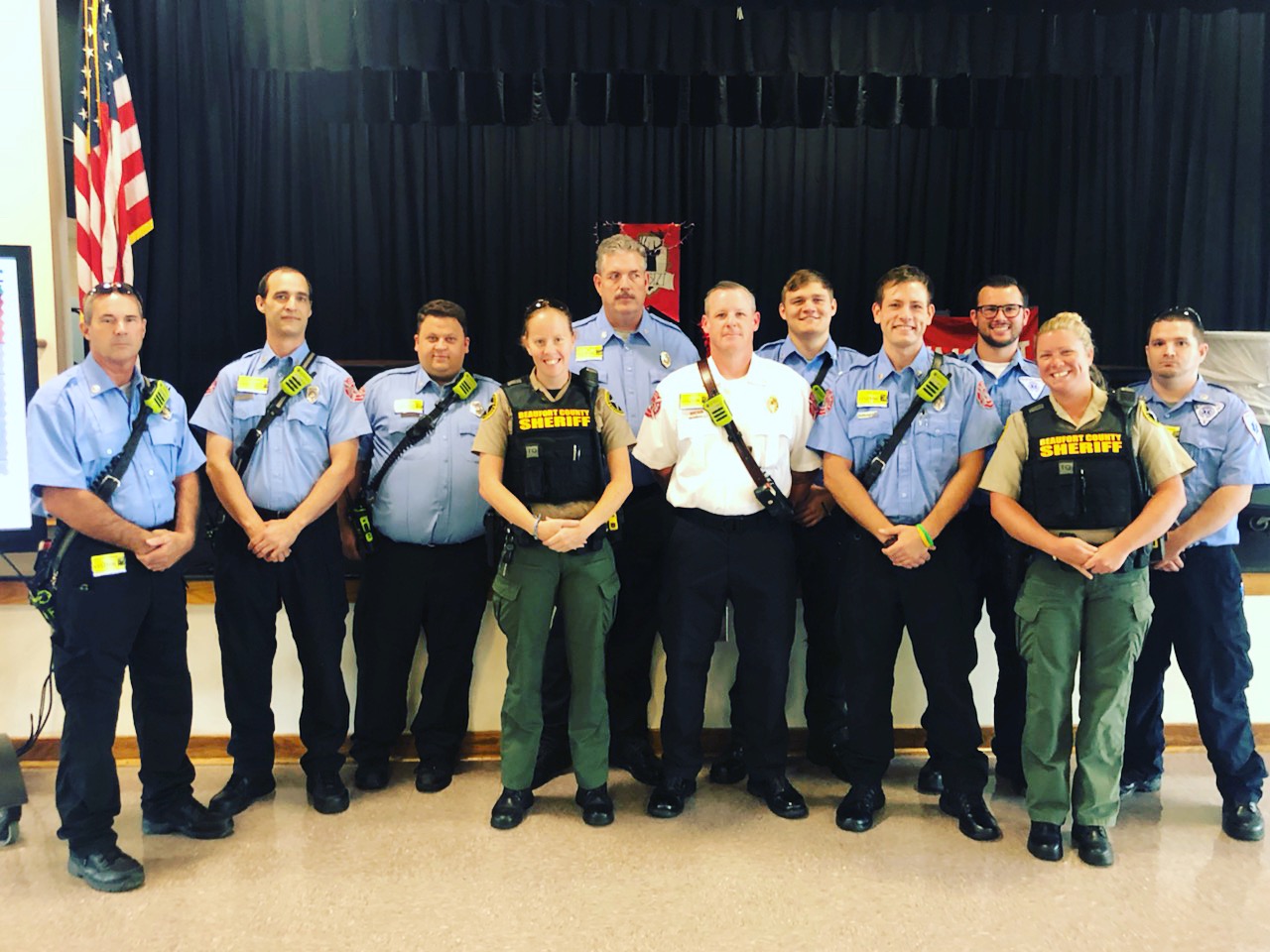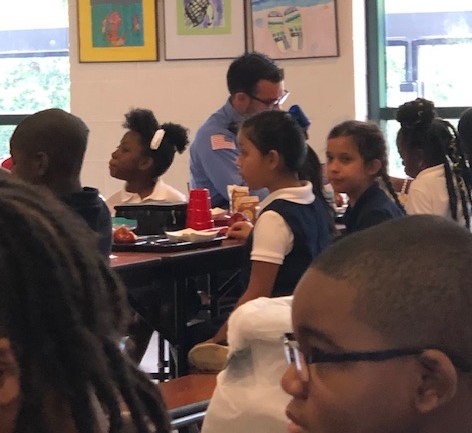 Taking a moment to remember September 11th, 2001, at the Bluffton 9/11 Commeration Ceremony - 2019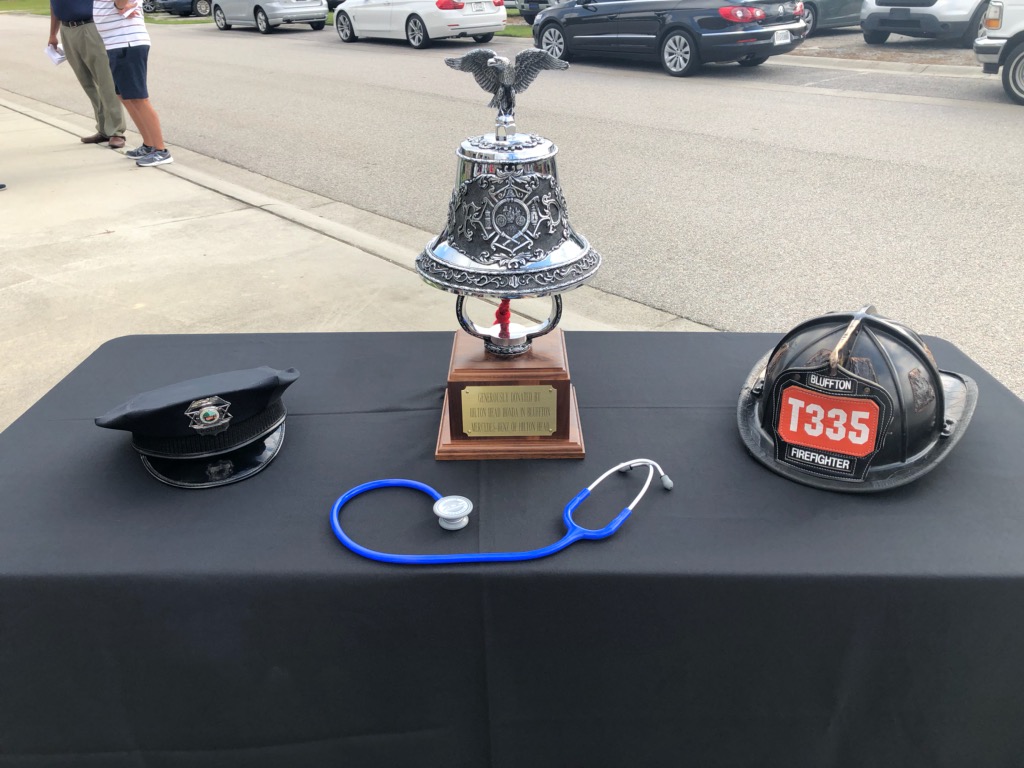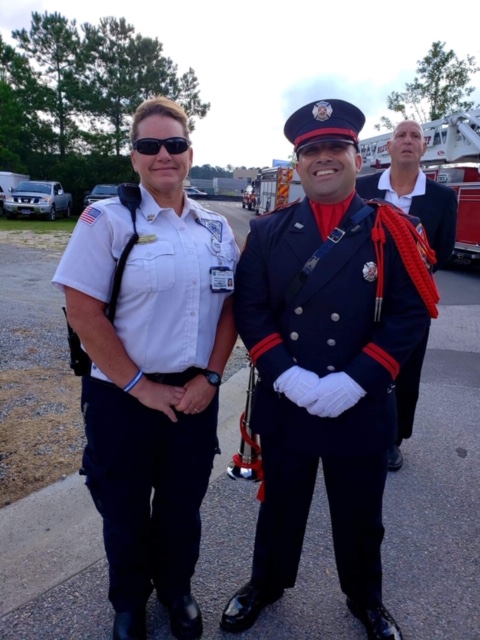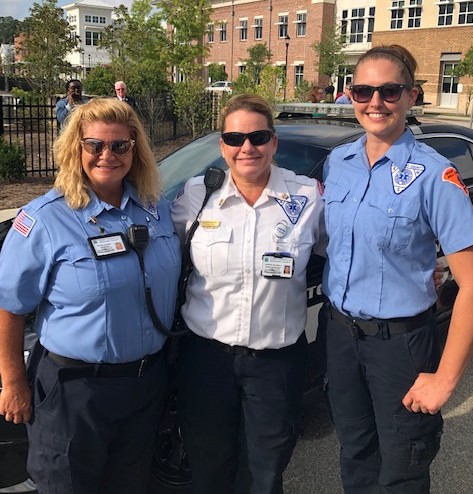 Beaufort County EMS was able to participate in the Beaufort Lowe's Hurricane Preparedness Fair on Saturday, August 24, 2019.   This opportunity gave us, as well as multiple other agencies, the chance to spread the word about hurricane preparedness as the 2019 Hurricane Season ramps up.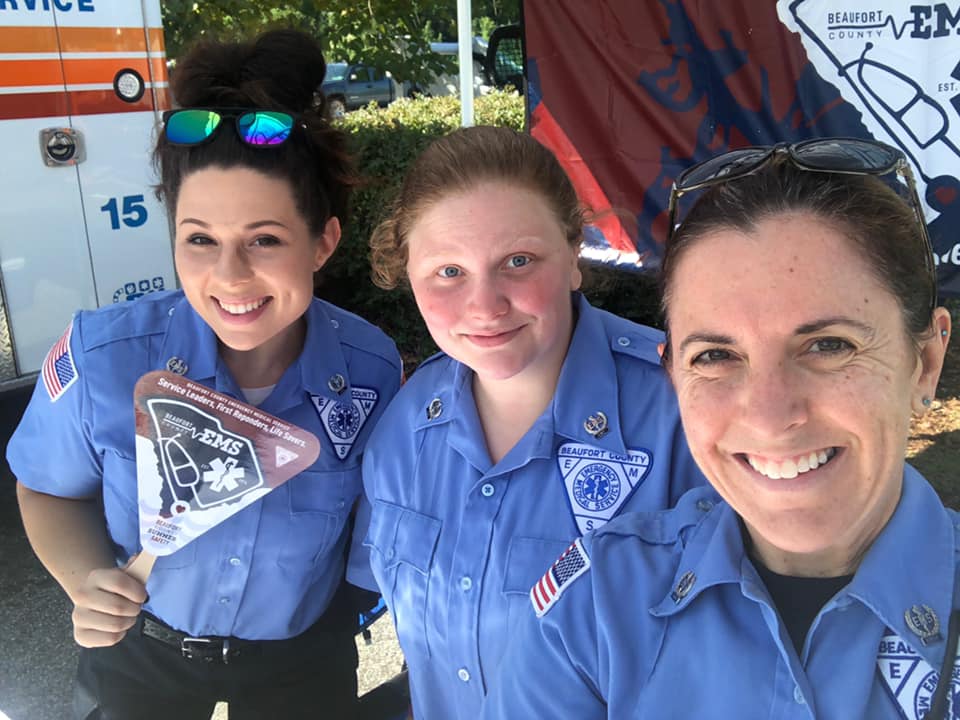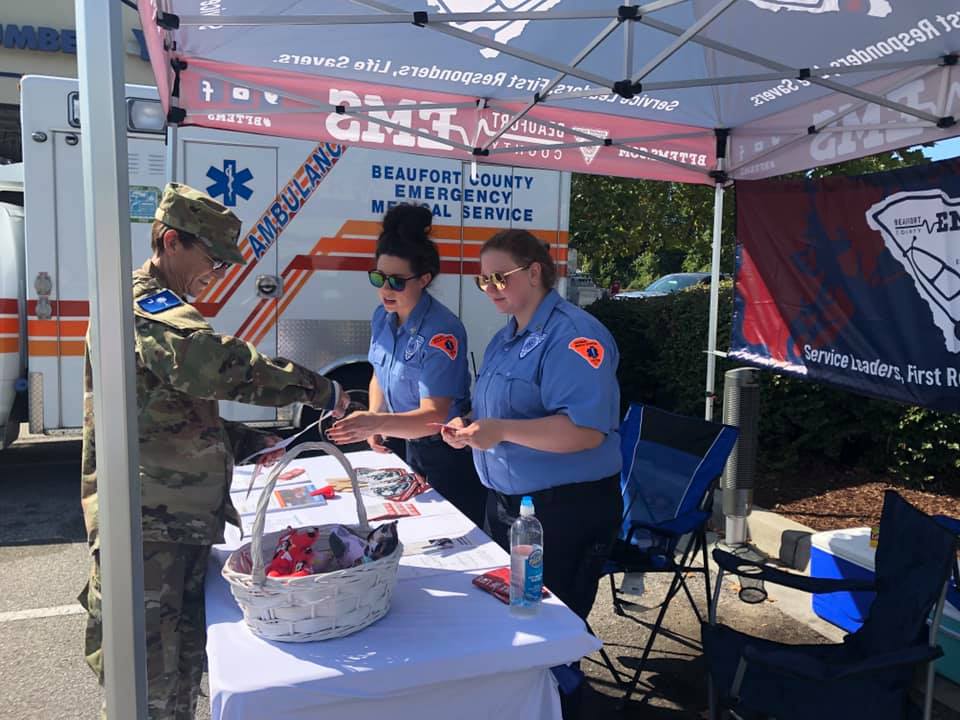 Beaufort County EMS received a donation of pet oxygen masks to help our four legged friends in need. Each red bag comes with a 3 different sized masks that can also be hooked to not only an oxygen cylinder but also a bag valve device in case we need to assist with ventilations.   Thank you to Paramedic T. Pitt work working with our benefactor Invisible Fence Company.  Our model's name is Leo (Mastiff / Great Dane mix), is owned by Paramedic T. Pitt.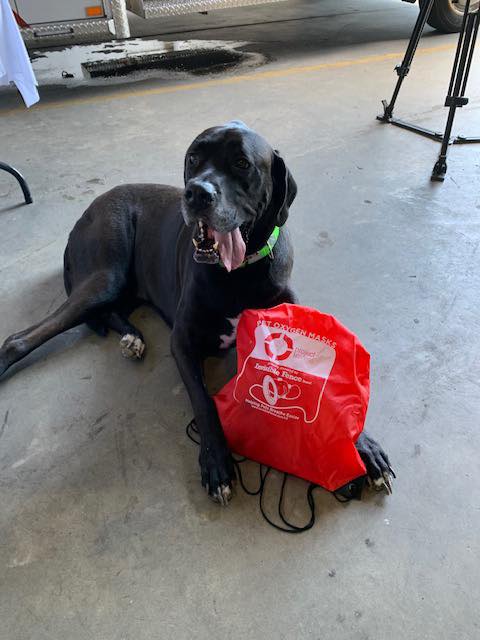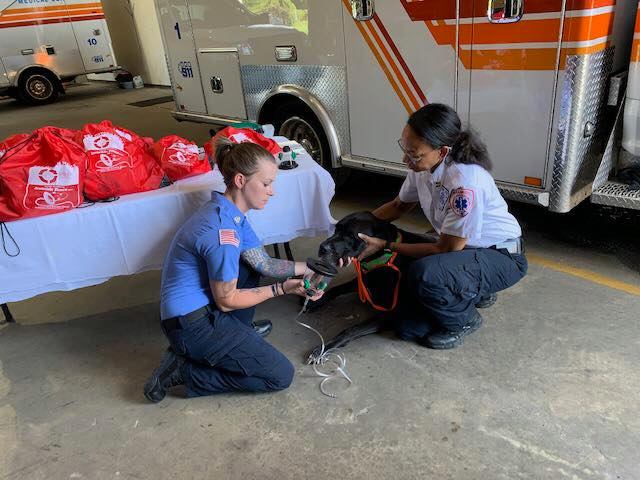 Supporting the regional Special Olympics Track and Field Event.  This year we were fortunate to meet with the 2019 torch carrier.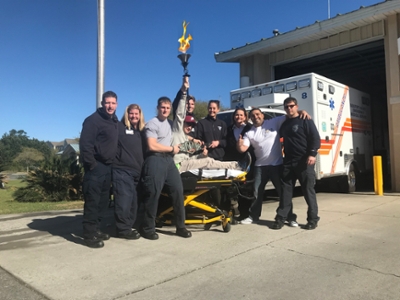 Each month Vaden of Beaufort honors a local individual in their "Everyday Hero Program."  Our very own Jason Schroyer received the March 2019 recognition.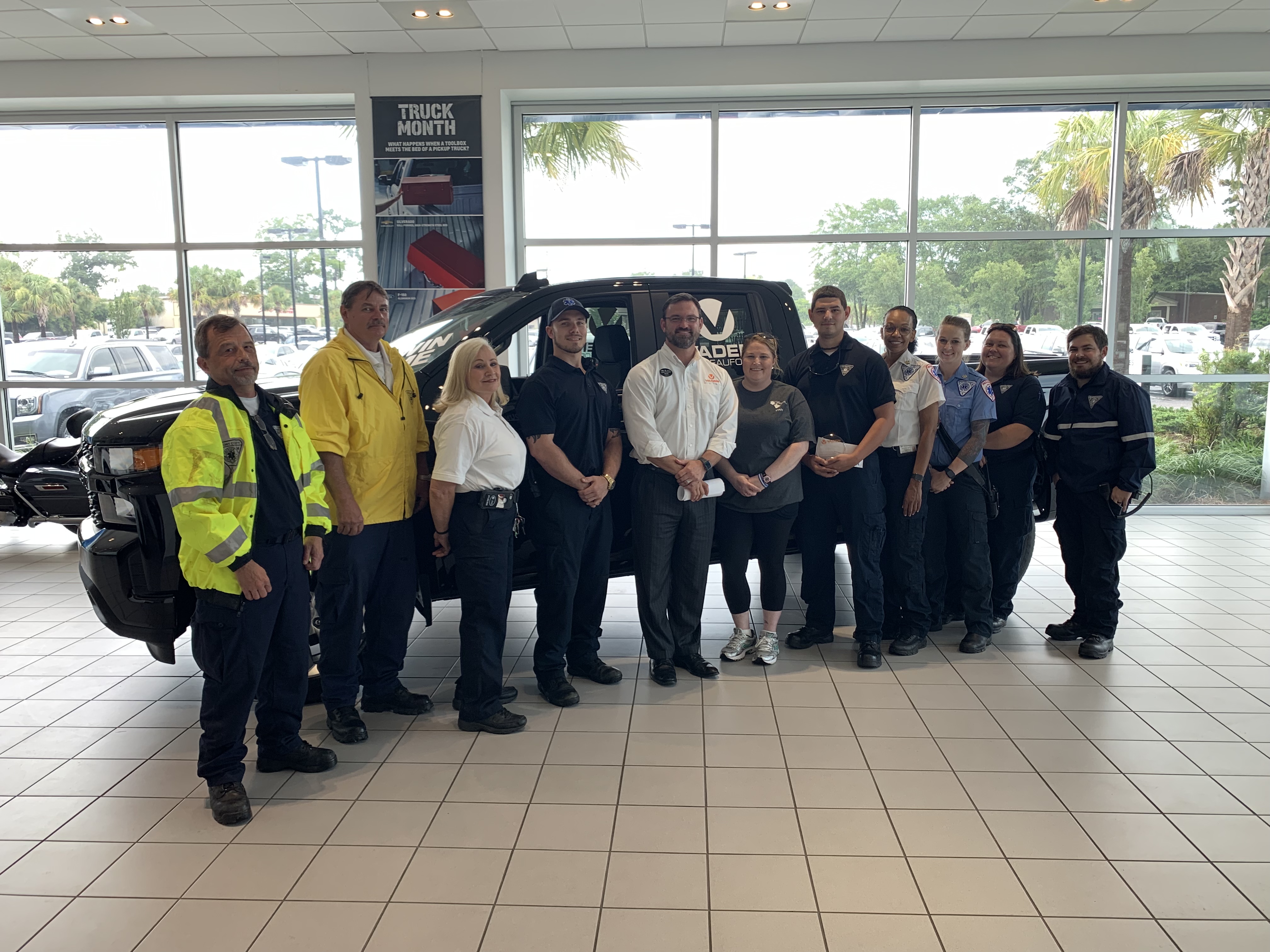 Beaufort County EMS participating the annual Beaufort Memorial Hospital Safety Fair - March 2019.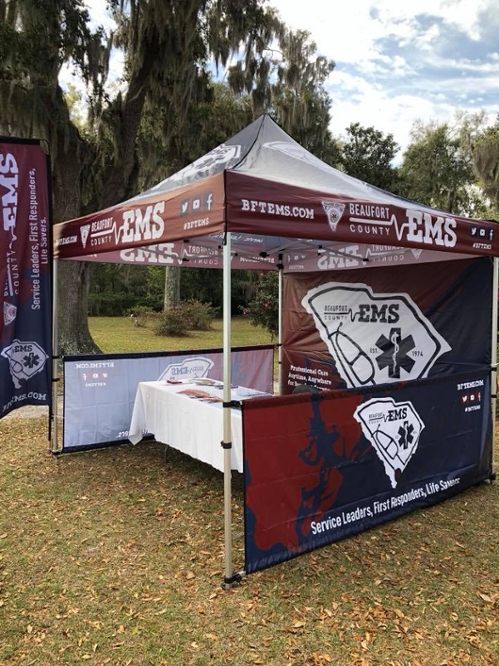 Working with Burton Fire District at Whale Brance Middle School to install Jacob's Kits, an emergency Stop the Bleed kit for classrooms.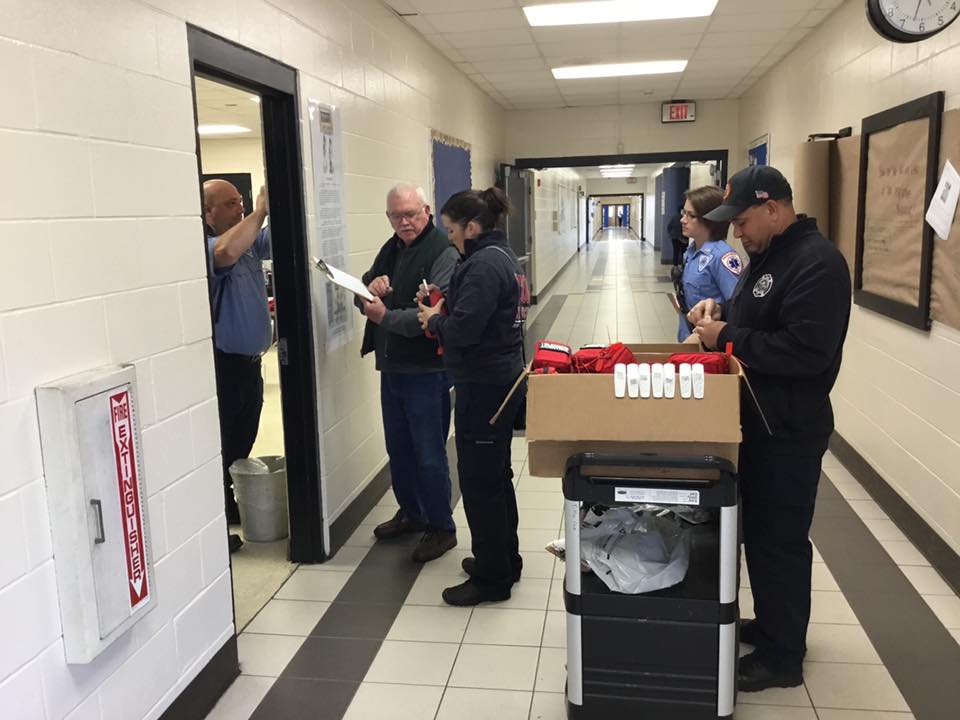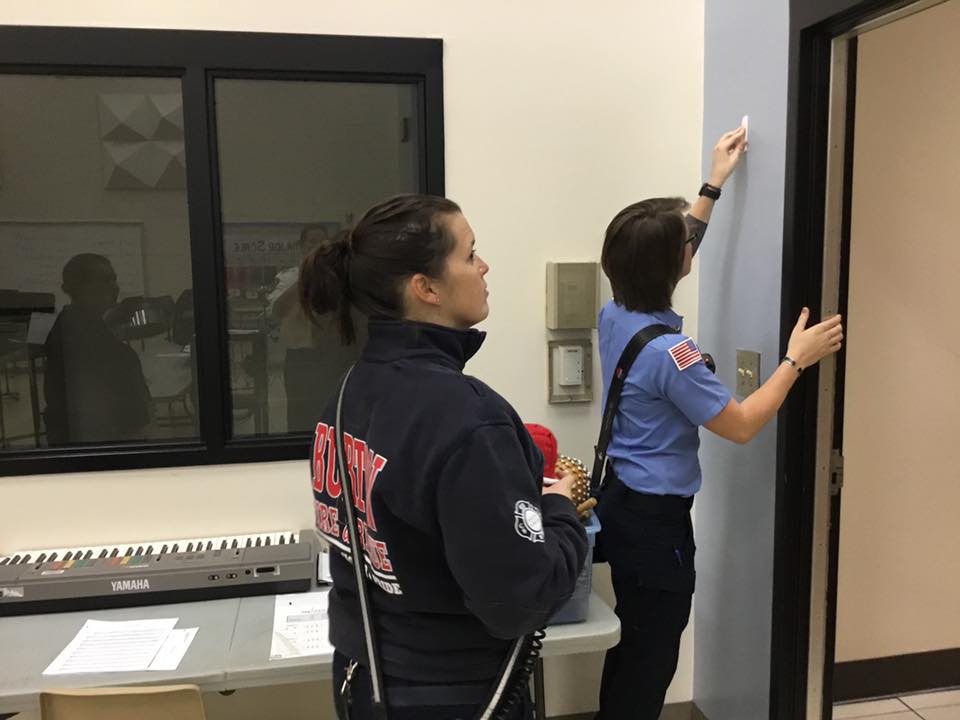 Hilton Head Fire and Rescue hosted Dr. Jim DuCanto to speak at the Comprehensive Airway Management Program (CAMP) in December 2018.  Beaufort County EMS personnel were fortunate to partake in this learning opportunity.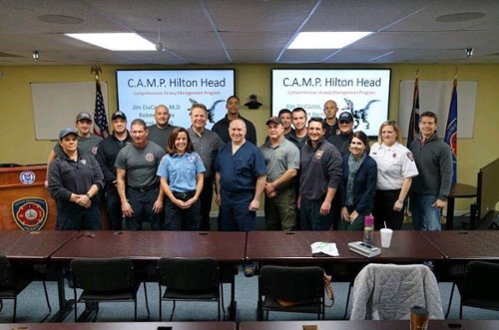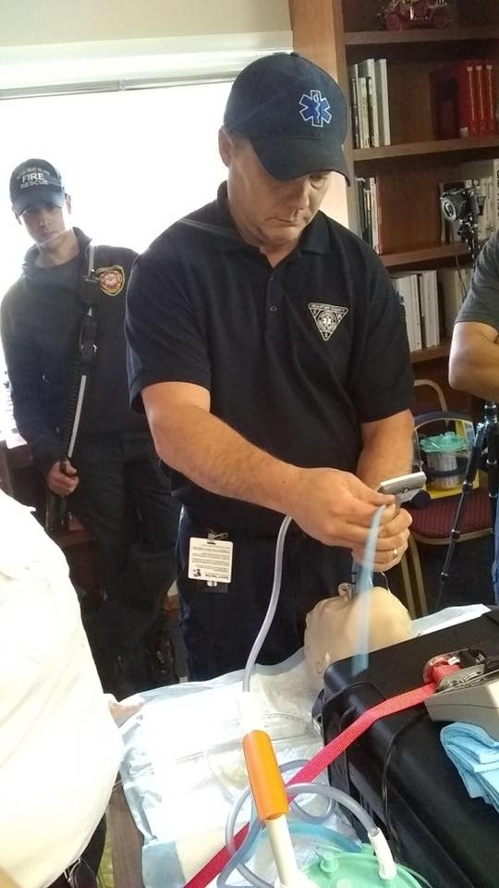 Bluffton Christmas Parade - 2018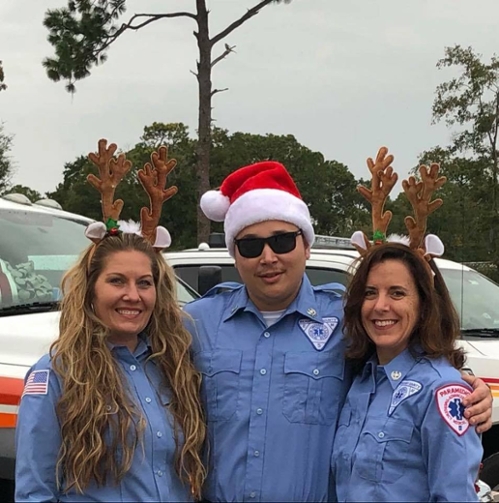 Each month Beaufort County EMS holds a continuing education class for their employee and local first responders, covering such topics as cardiac rhythms to environmental emergencies.  This December Lifestar spoke to employees about their apparatus, along of sharing a day in the life of the flight crew.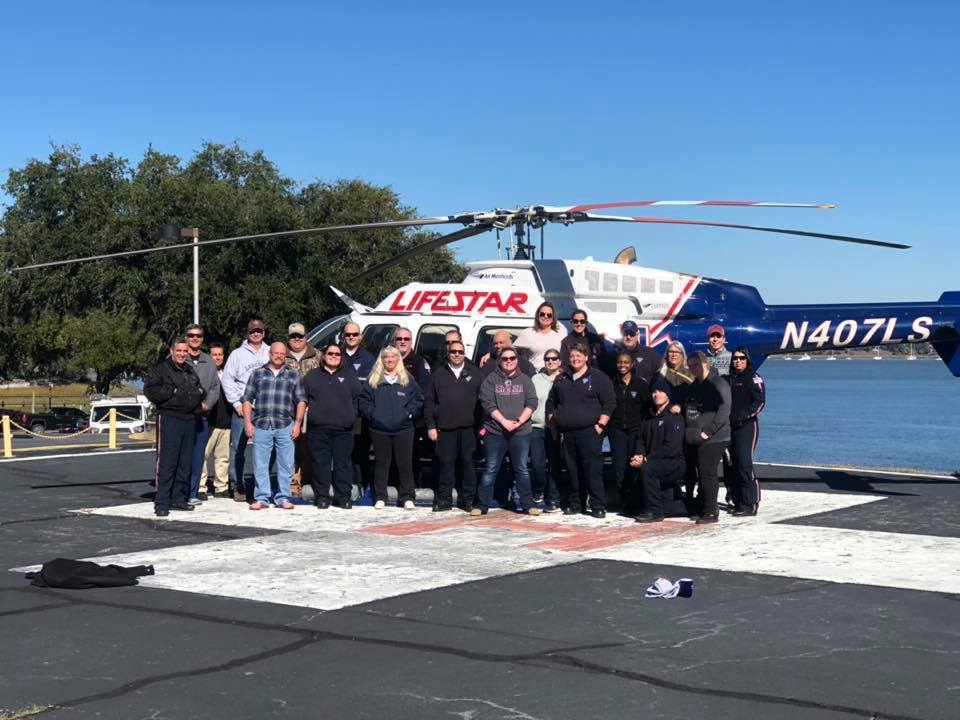 Working with Burton Fire Department, Beaufort County EMS was able to provide assistance to a family's pet that was involved in a structure fire in November 2018.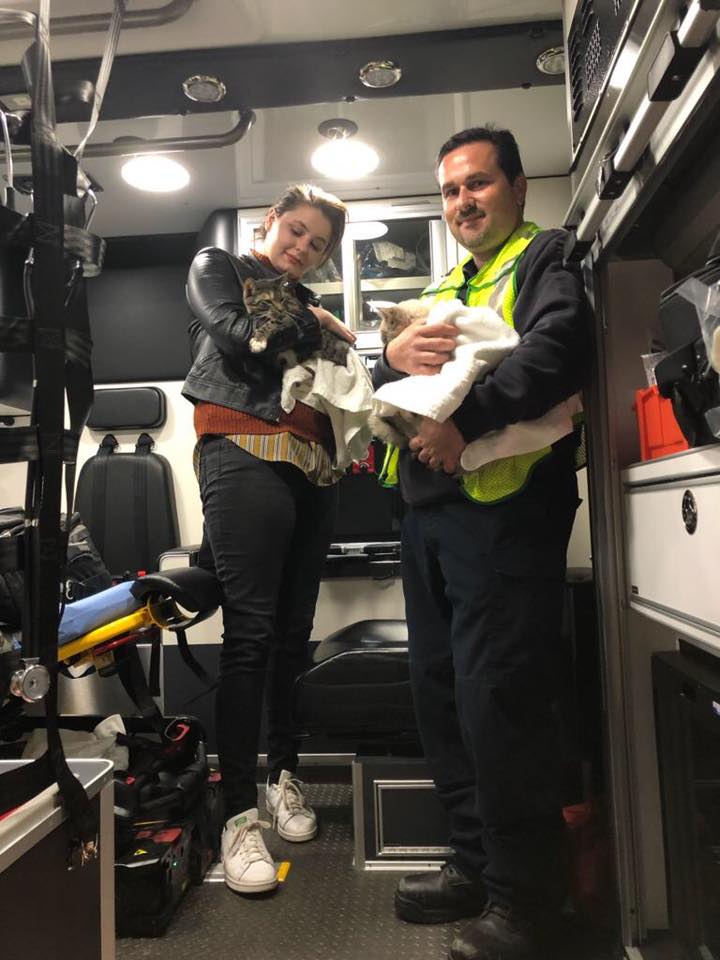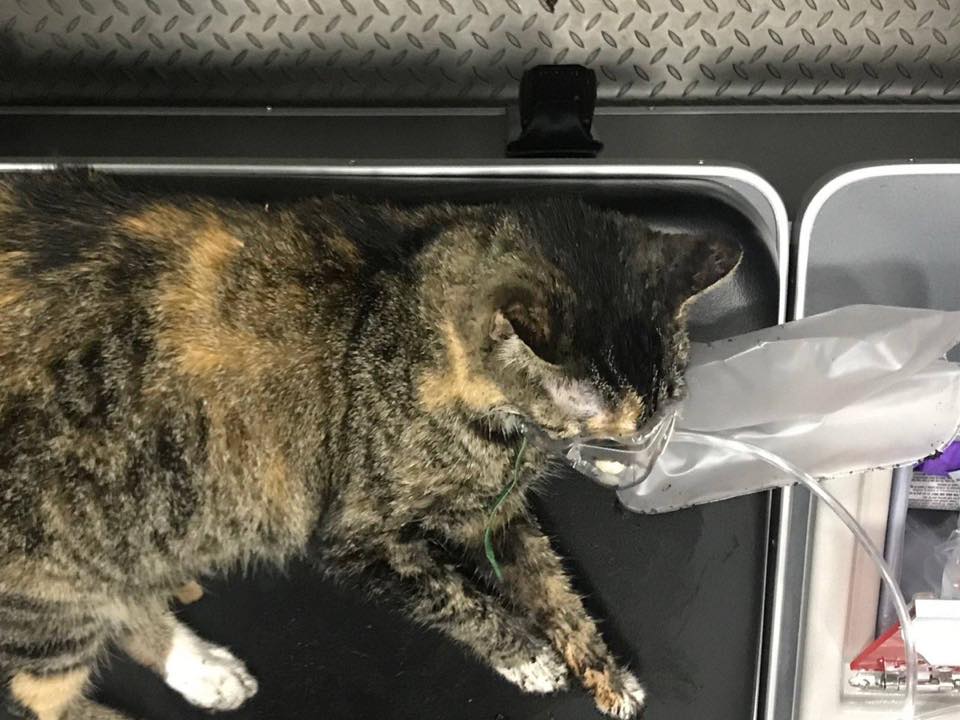 Beaufort County EMS was invited to the fall community picnic held by Olde Tabby Park in November 2018.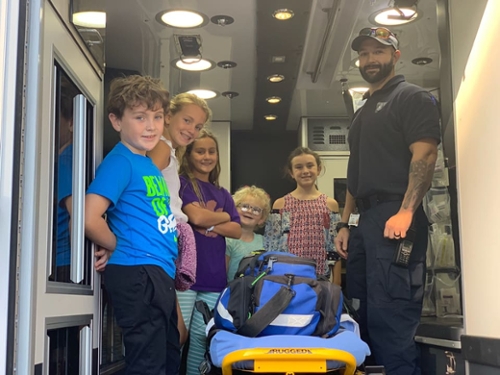 Annual Bluffton Night Out - 2018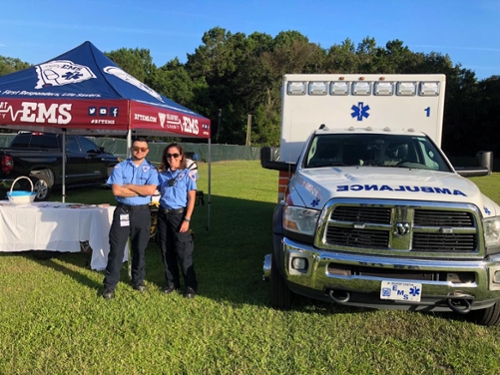 Participating in the 2019 September 11th Memorial - 2018.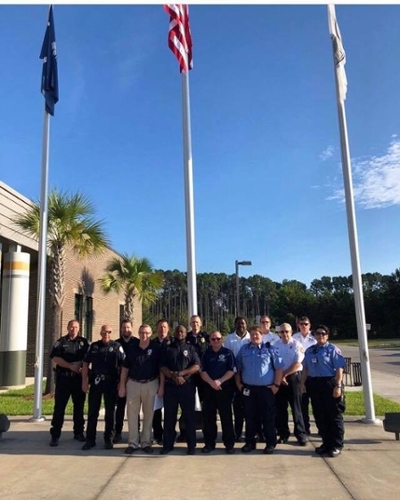 Beaufort County was fortunate to avoid the wrath of Hurricane Florence.  In September 2018, members from our organization assisted members of Horry County Fire and Rescue.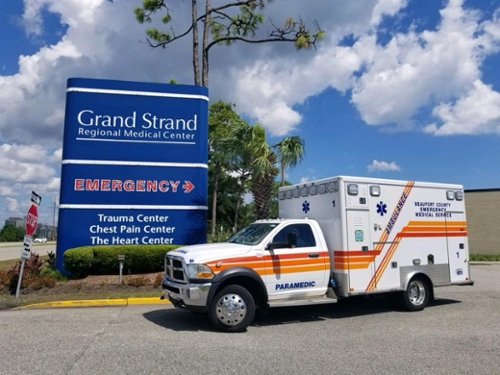 2018 Daufuskie Island Day at EMS 4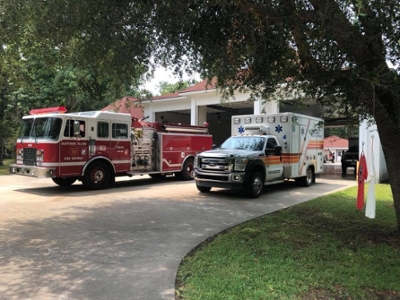 2018 Hurricane Preparedness Expo - Lowes of Beaufort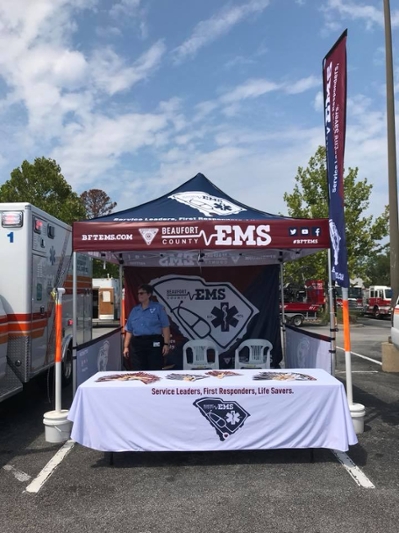 Beaufort County EMS newest 2018 paramedic graduates - Reid Colton, Steven Driggers, Danielle Sweet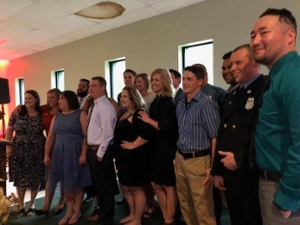 2018 Career Day - St Helena Elementary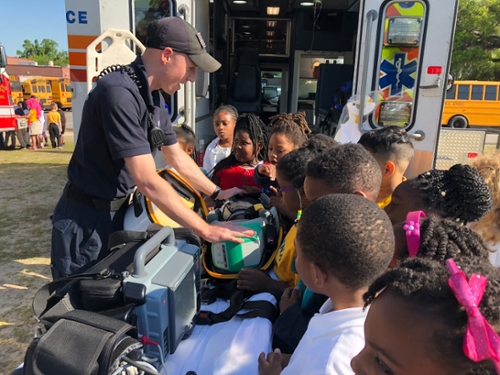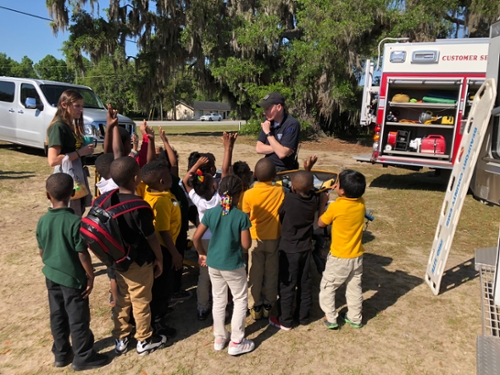 Cub Scout 272 Learning about EMS - November 2017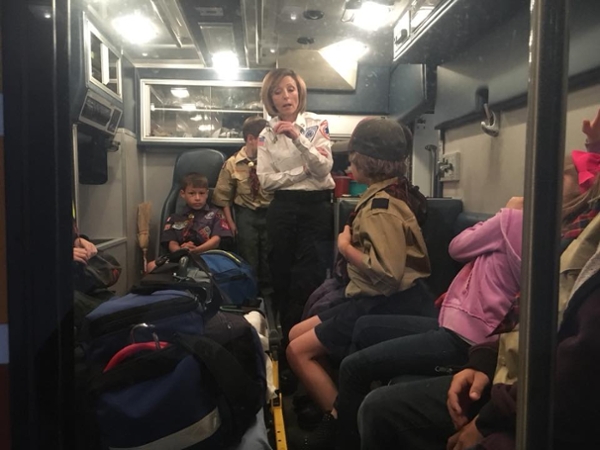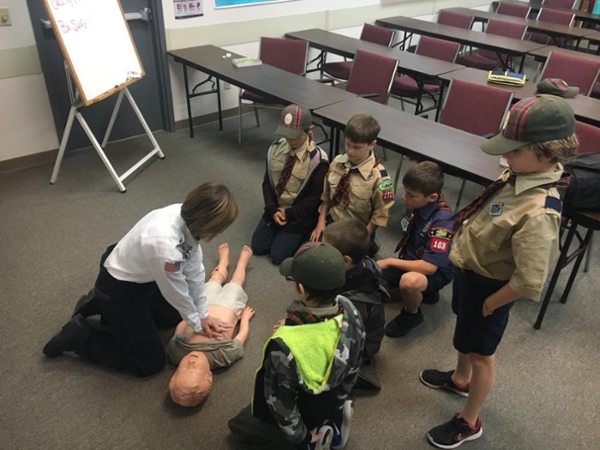 Enjoying the 2017 Solar Eclipse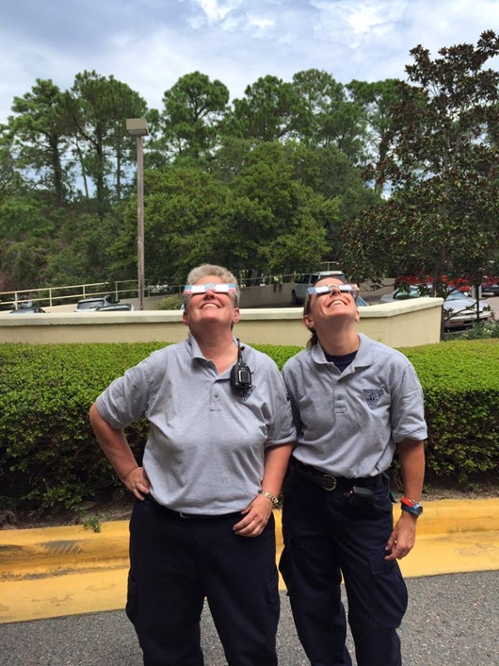 2016 SC EMS Memorial Bike Ride
 
2015 September 11th Ceremony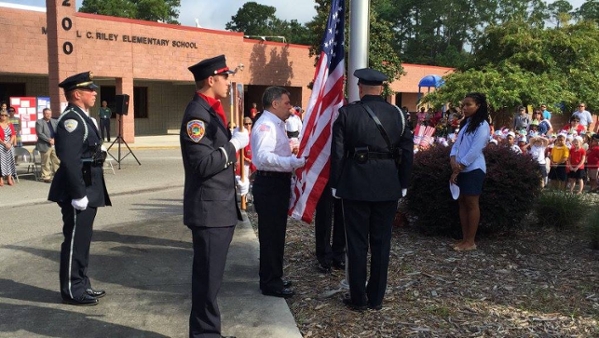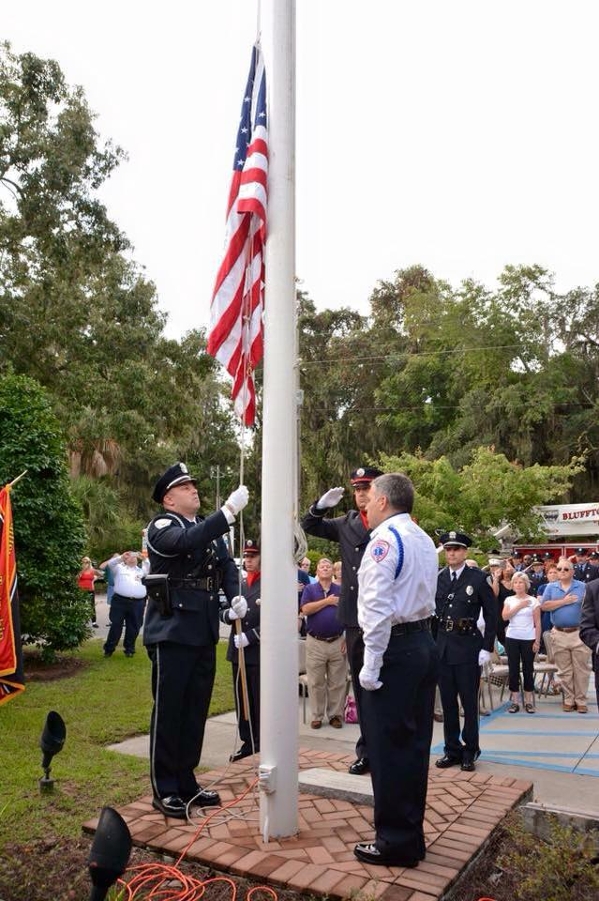 Fundraiser for Julie Williams, November 12, 2013 - Fat Patties, Beaufort, SC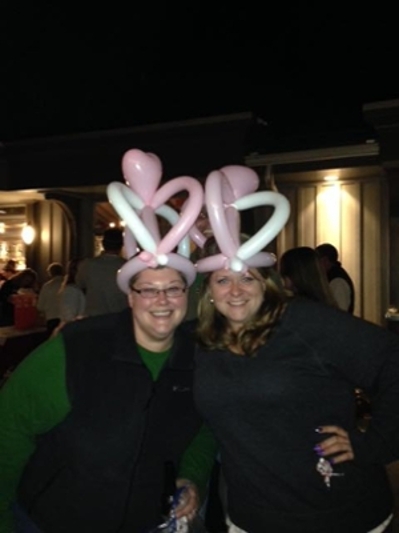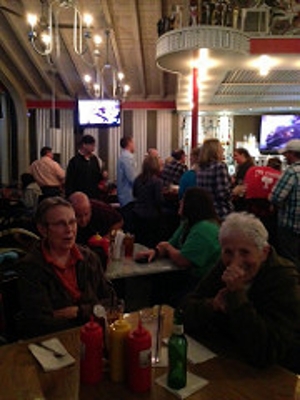 PHTLS - TCCC
Paramedics Daniel Byrne, Shayna Orsen, Michael McDonnell, Chris Boltin & Jennifer Cespino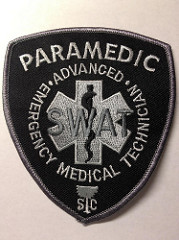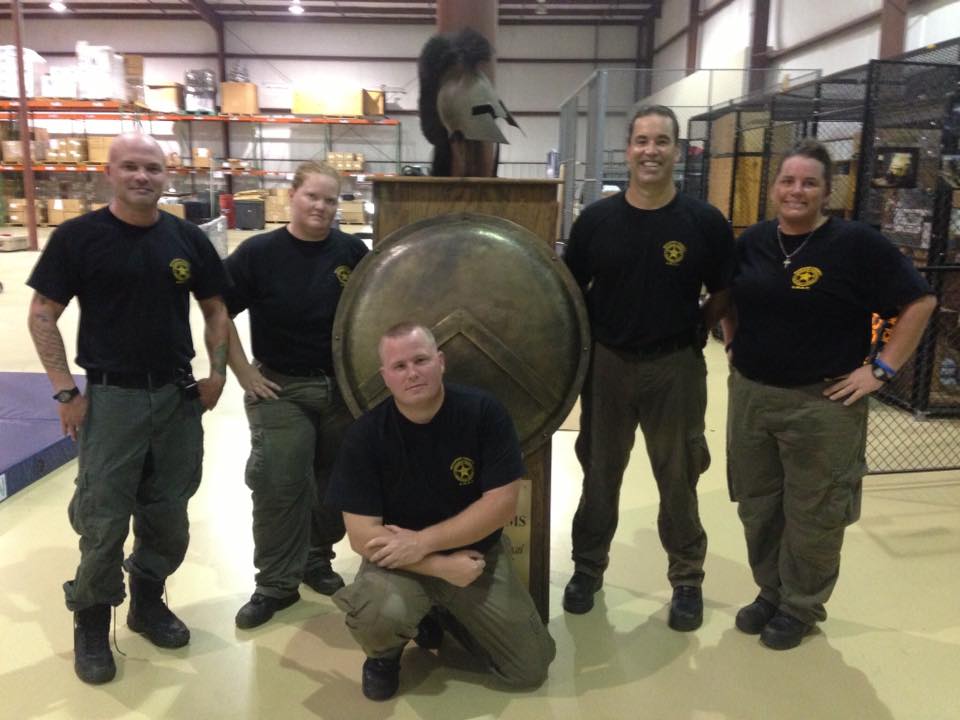 SWAT Training  with South Carolina Law Enforcement Division (SLED)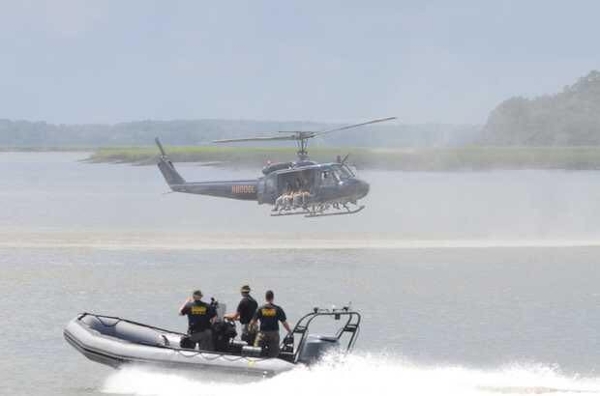 RMAT Drill 2013 - Columbia SC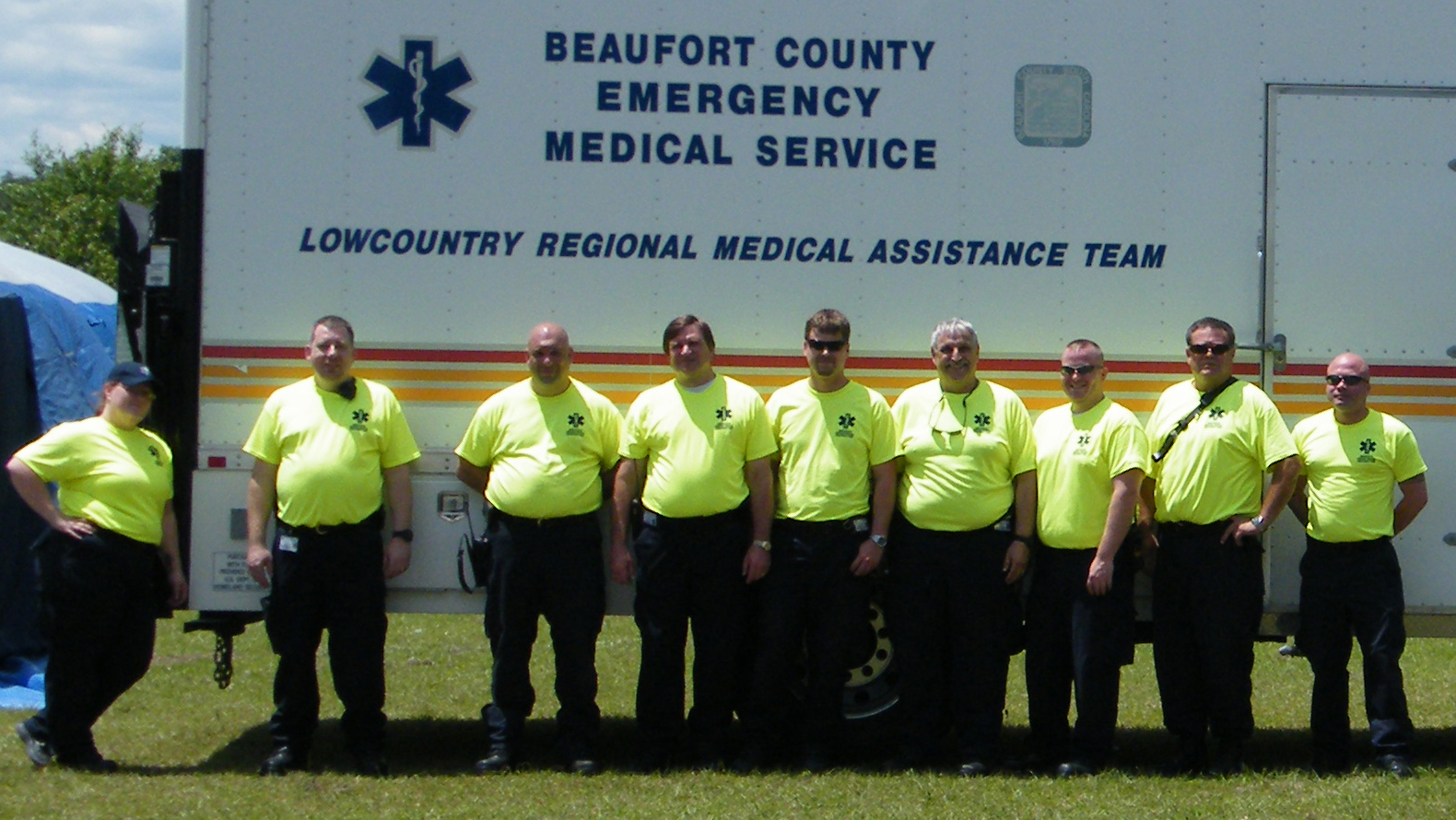 Bluffton Public Event – 2012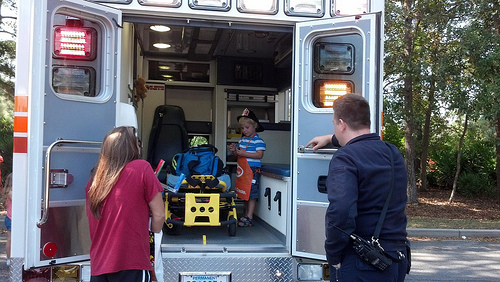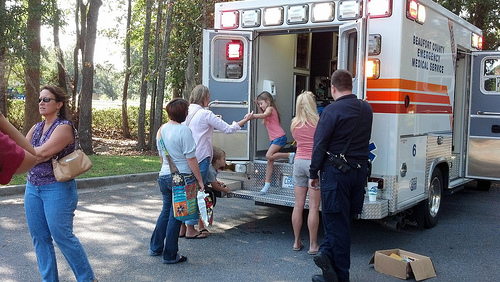 LT Dan Weekend 2012 - Individuals from City of Beaufort FD, Burton FD, LISH FD, and EMS volunteered their time to assist military veterans.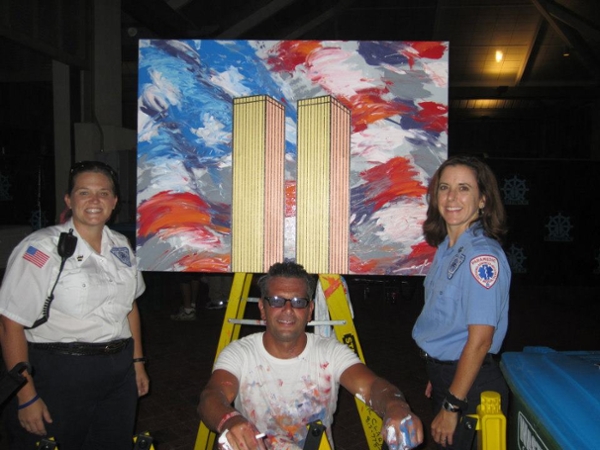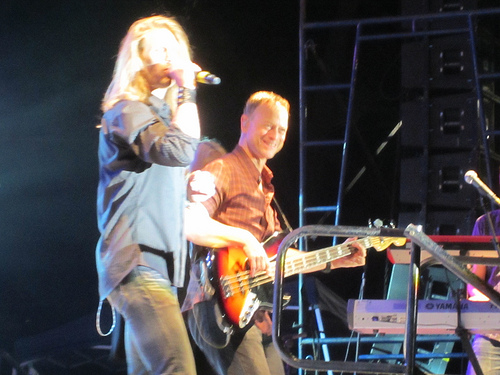 Cubes for the Cure - Boston Butt Fundraiser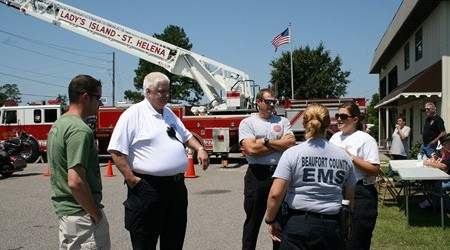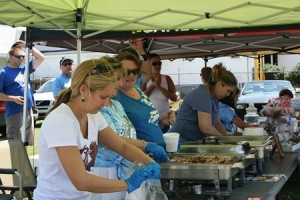 Demonstration of Lucas 2 used to provide mechanical CPR.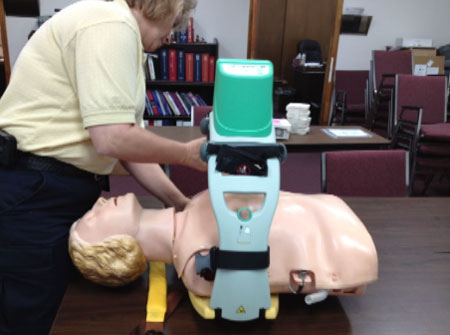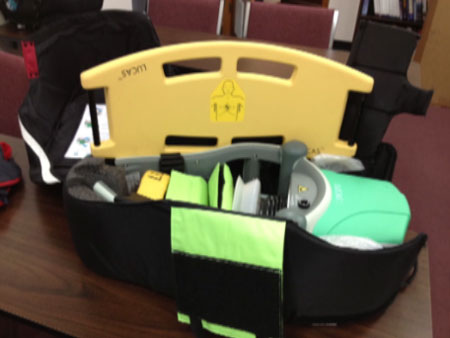 Sun City Thank You - July 23, 2012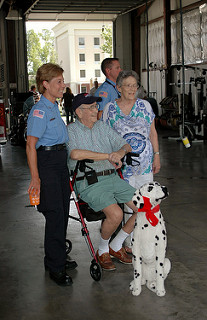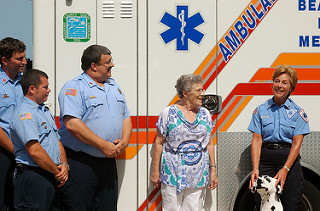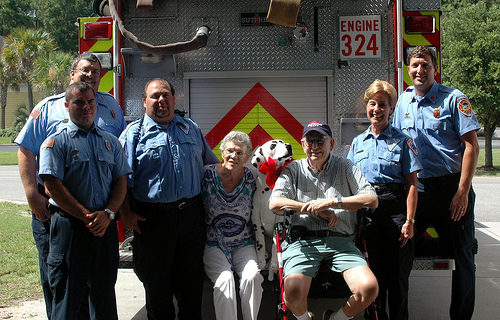 Battery Creek Mock Prom Accident – 2012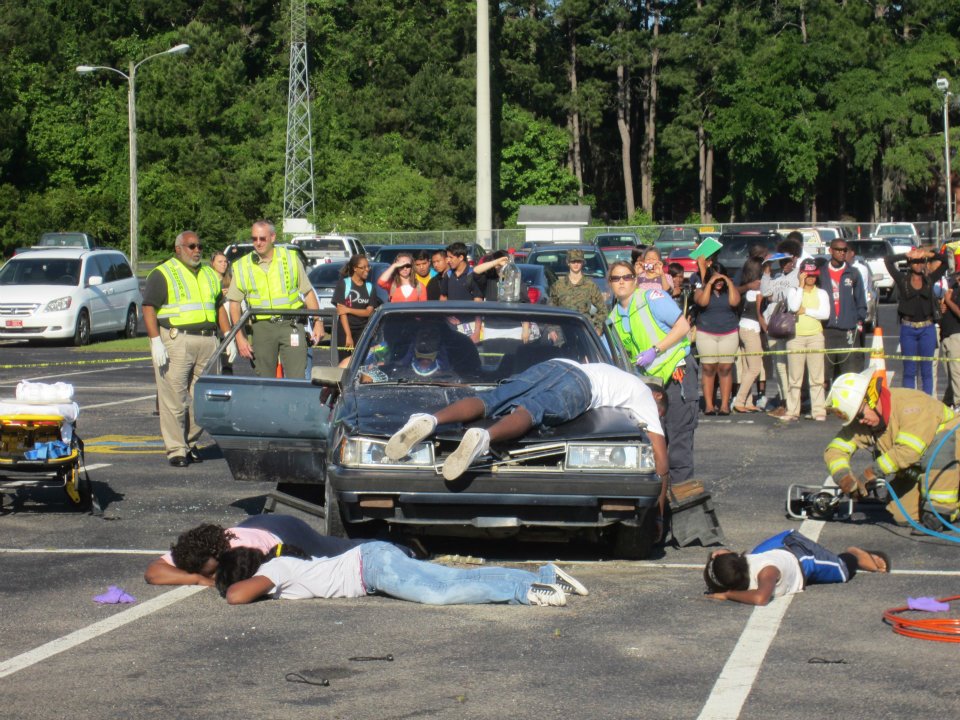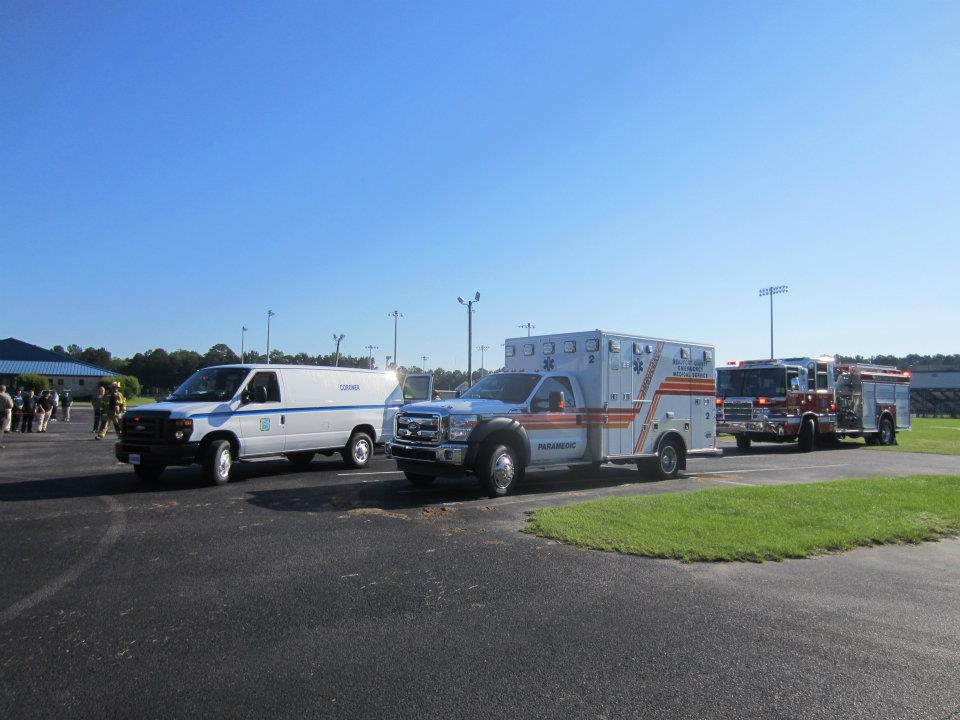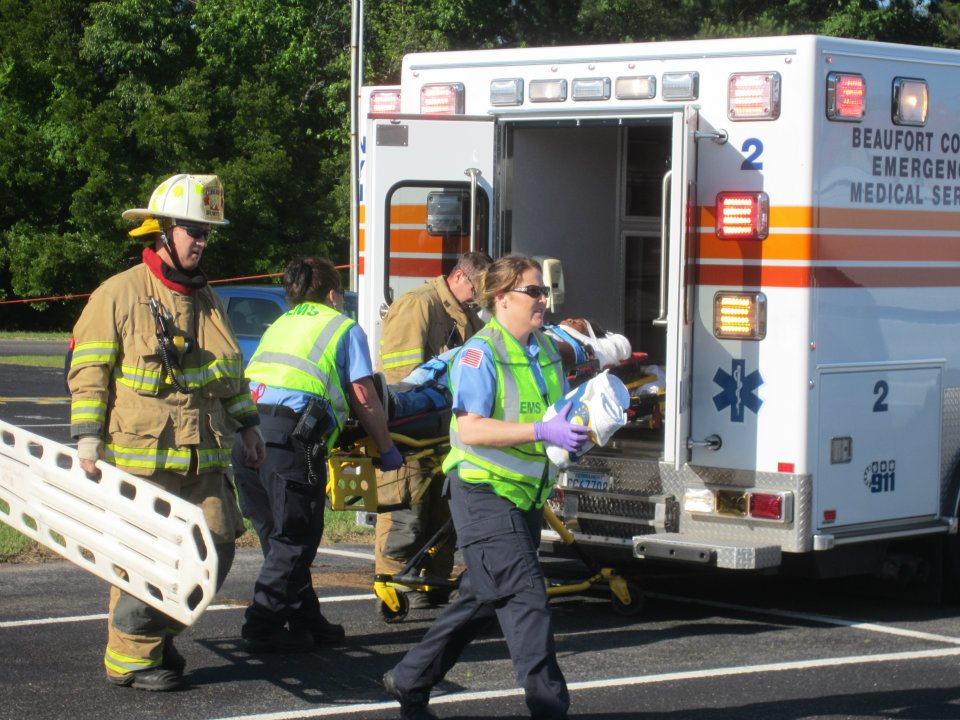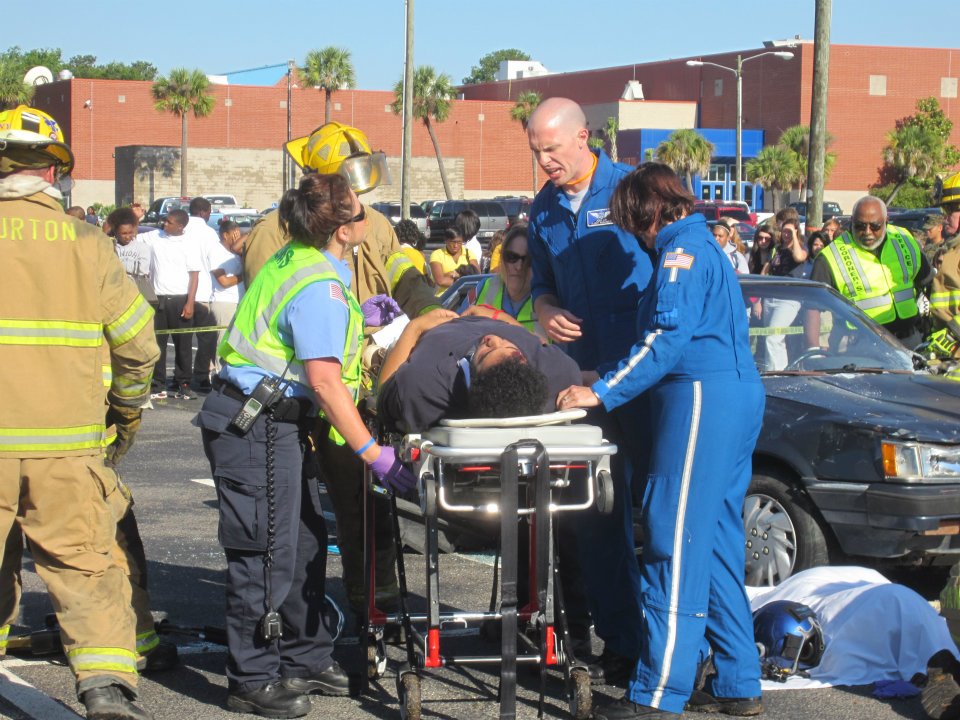 2011 In Service Training Taught by Beaufort County Sherriff Bomb Squad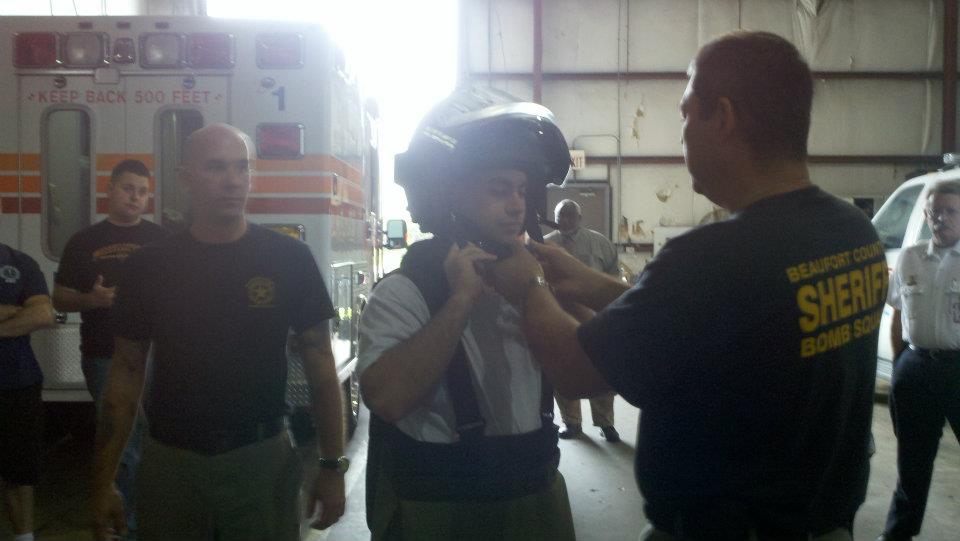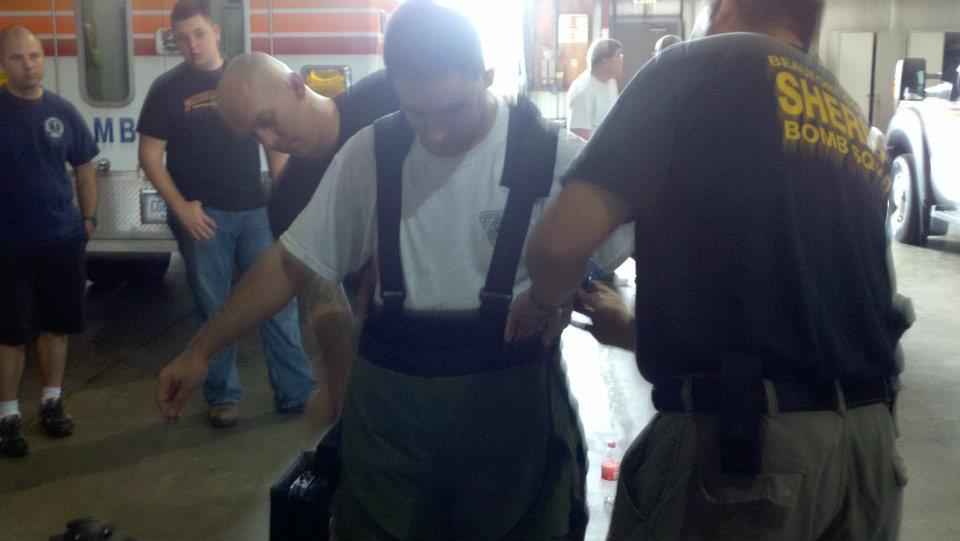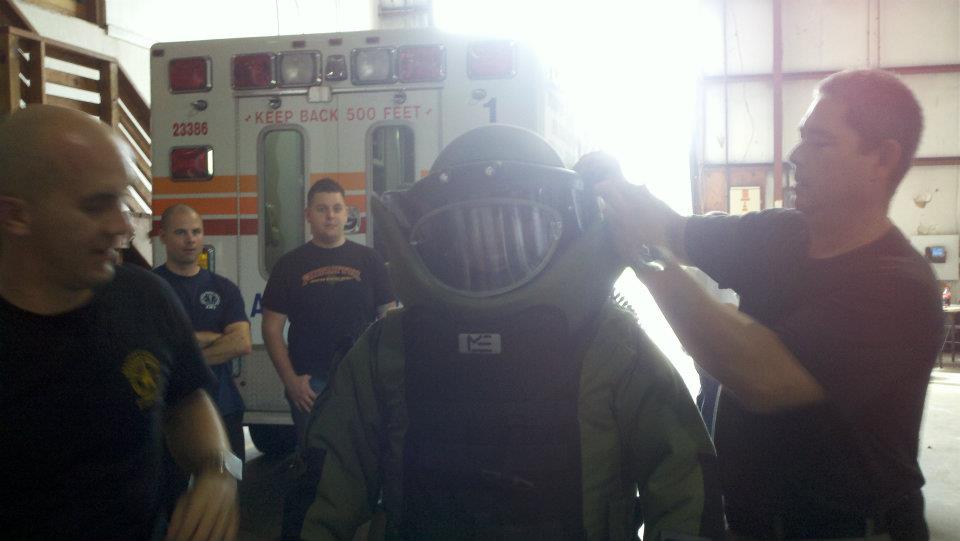 2011 Training - Regional Medical Assistance Team (RMAT)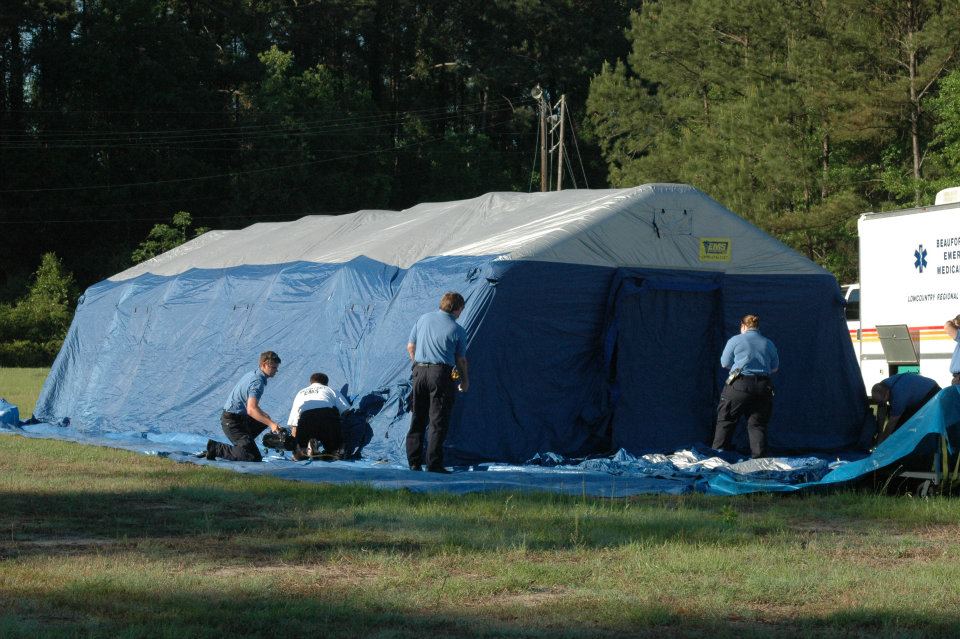 2009 City of Beaufort Christmas Parade