Census 2020
The 2020 Census counts every person living in the 50 states, District of Columbia, and five U.S. territories.
The count is mandated by the Constitution and conducted by the U.S. Census Bureau, a nonpartisan government agency. The 2020 Census counts the population in all 50 states, the District of Columbia, and five U.S. territories (Puerto Rico, American Samoa, the Commonwealth of the Northern Mariana Islands, Guam, and the U.S. Virgin Islands). Each home will receive an invitation to respond to a short questionnaire—online, by phone, or by mail.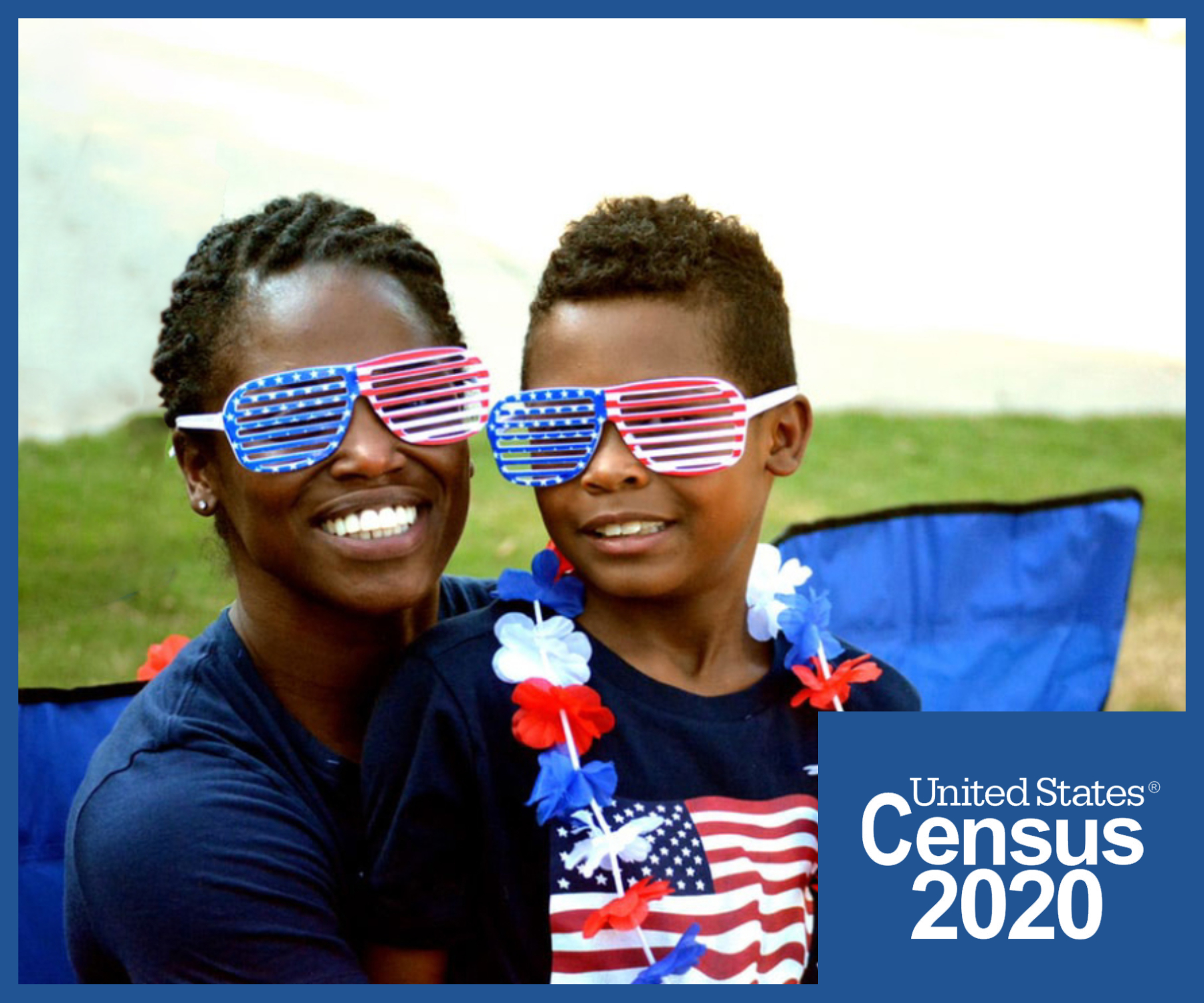 ---
Why does the census matter?
Health clinics. Fire departments. Schools. Even roads and highways. The census can shape many different aspects of your community.
Funding
Census results help determine how billions of dollars in federal funding flow into states and communities each year.
Representation
The results determine how many seats in Congress each state gets.
Constitution
It's mandated by the U.S. Constitution in Article 1, Section 2: The U.S. has counted its population every 10 years since 1790.
Watch a quick 30 second video about the Census.
---
Census Timeline - Watch Your Mail
What you will receive in the mail in 2020:
An invitation to respond to the census.

March 12-20

A reminder letter.

March 16-24
If you haven't responded yet, you will receive additional notifications:
A reminder postcard.

March 26 - April 3

A reminder letter and paper questionaire.

April 8-16

A final reminder postcard before receiving a follow-up in person.

April 20-27
---
---