Beaufort County, Town of Bluffton, BJWSA Partnership Receives Grant Protecting May River Stoney Creek Watershed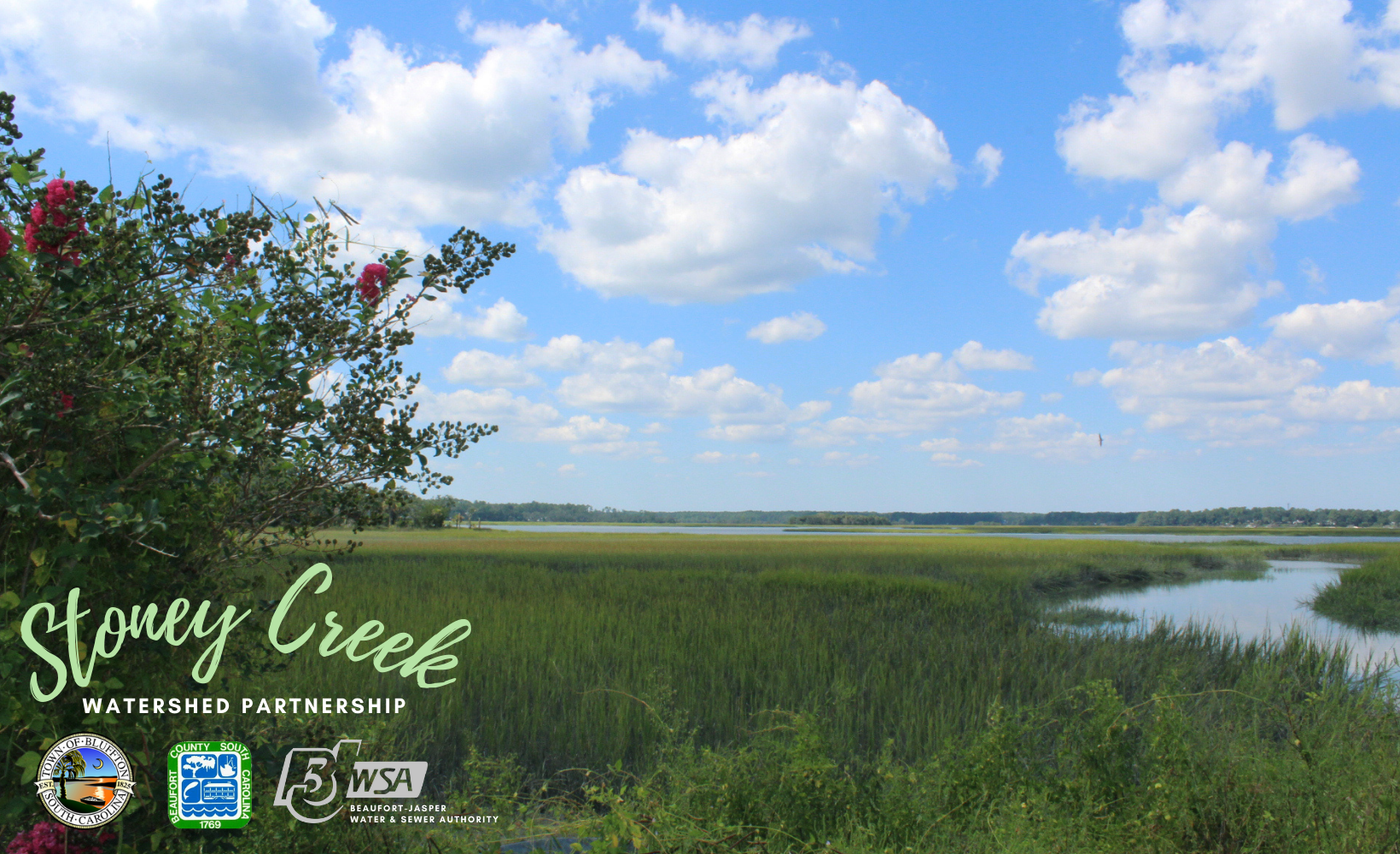 Tuesday, May 23, 2023 9:49 AM
---
The Stoney Creek Watershed partnership of Beaufort County, the Town of Bluffton, and Beaufort Jasper Water Sewer Authority (BJWSA) has received a South Carolina Infrastructure Investment Program (SCIIP) grant to install a new sewer system in Bluffton's Stoney Creek Watershed, adjacent to the May River.
"By investing in this vital infrastructure, we are taking a giant leap towards safeguarding the environmental integrity of our cherished waterways and enhancing the quality of life for our residents," said County Council Chairman Joseph Passiment. "This collaborative effort exemplifies our unwavering commitment to sustainable development and responsible stewardship, ensuring a brighter future for Beaufort County." 
"Working together as true partners, Beaufort County is proud to work with the Town of Bluffton and BJWSA to protect such a valuable natural resource," said Eric Greenway, Beaufort County Administrator. "The May River is a majestic waterway full of marine life, wildlife nesting and breeding grounds and offers the natural Lowcountry landscape we all love. This wastewater project ensures the May River will remain in it's natural healthy state for all to enjoy--human, wildlife and marine life."
The need for the project was originally identified by Beaufort County, the Town of Bluffton and BJWSA as part of the 2011 May River Watershed Action Plan. It will allow septic systems for 150 properties to be decommissioned, removing the risk of contamination of the May River from septic system failures. The existing septic tanks and drain fields will be replaced by a vacuum sewer system that will transport wastewater to a BJSWA treatment plant for treatment and ultimate disposal.
The project is budgeted at $9,550,000, comprised of $5,925,000 of SCIIP grant funding and $3,625,000 local match. It is expected to be completed in 2026.
For project updates, click
here
.
---