Reconstruction Era National Historical Park Invites Public Input on Preliminary General Management Plan: Includes Fort Frederick Heritage Preserve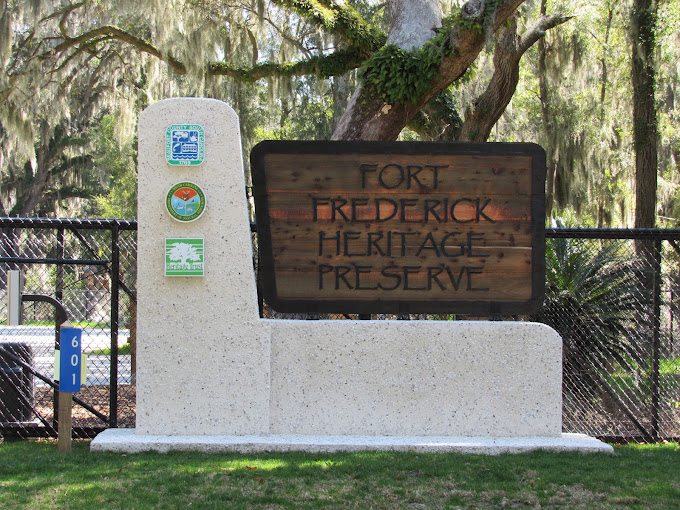 Thursday, February 23, 2023 2:17 PM
---
Reconstruction Era National Historical Park announced an opportunity for the public to comment on preliminary management concepts that will guide the new national parks' operations. Included in the management plan is Beaufort County Passive Park Fort Frederick Heritage Preserve.
Located in Port Royal, Fort Frederick Heritage Preserve is 6-acres of forested habitat along the Beaufort River in Port Royal adjacent to the Naval Hospital. Half of the Preserve contains the colonial British tabby ruins of the original 1730's Fort Frederick, which is thought to be the oldest tabby structure in the State of South Carolina and is owned and maintained by the South Carolina Department of Natural Resources Heritage Trust Program. The other half of the Preserve is owned by Beaufort County and provides public access, parking and a picnic pavilion for visitors to enjoy the river views, bird watching and access to the historic tabby ruins.
The initial 30-day public comment period on draft concepts for the park's general management plan (GMP) is open through Friday, March 17 and includes opportunities to submit written comments and participate in public meetings. 
The park will hold three public meetings in the Beaufort area to discuss preliminary ideas about the GMP: 
Wednesday, March 1
Darrah Hall on the Penn Center campus 5:30 p.m. 
Thursday, March 2
University of South Carolina Beaufort 1:00 p.m. and 5:30 p.m.  
During the meetings, National Park Service staff will explain the plan process, showcase methods for public comment, and answer participants' questions. The three meeting presentations will offer the same information.    
Written comments may be submitted online at https://parkplanning.nps.gov/REER_GMP (select "Open for Comment" on the left menu bar) or by mail to: 
National Park Service Denver Service Center 
Attn: REER GMP / Charles Lawson 
12795 West Alameda Pkwy 
Denver, CO 80228 
Written comments on the initial phase of the plan must be submitted online or postmarked by Friday, March 17 to be considered. Additional opportunities for commenting and public engagement will be offered over the course of the project.  
More information about the meetings and planning process are available on the project website at 
https://parkplanning.nps.gov/REER_GMP
. 
---