Beaufort County Council Recognizes Hilton Head Residents for Taking the Lead on Affordable Workforce Housing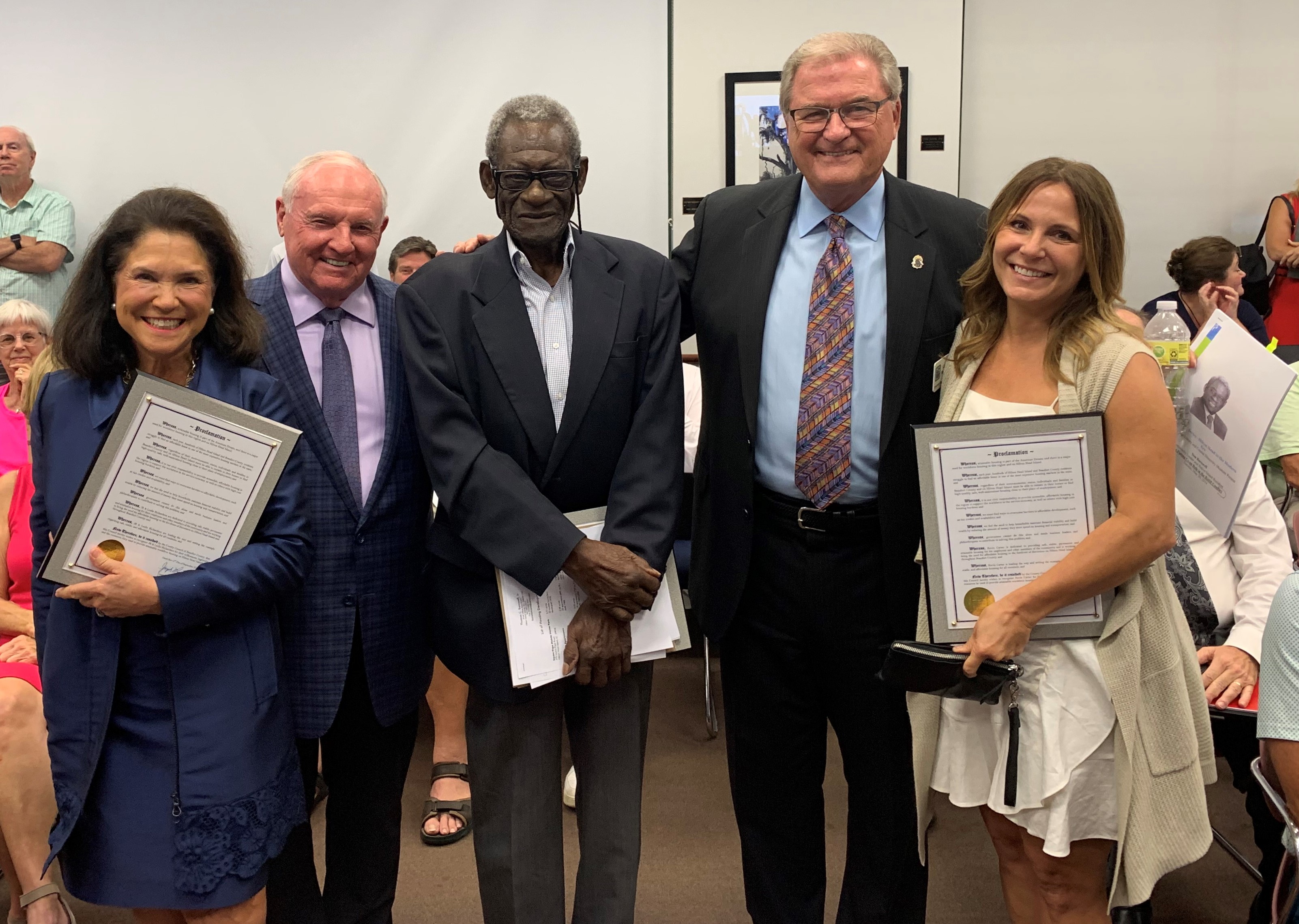 Wednesday, September 21, 2022 8:39 AM
---
Beaufort County Council recently recognized several Hilton Head Island residents who are dedicated to providing safe, stable, permanent and attainable housing for employees and other members of the community. They are working to bring the need for affordable housing to the forefront of discussion on Hilton Head Island and throughout Beaufort County.
JR and Leslie Richardson, Thomas Barnwell and Kevin Carter (Jill Boyd accepted on behalf of Kevin Carter) were presented with proclamations from Council Member Larry McElynn, Chair of Community Services Committee. The group was praised for their civic responsibility to provide accessible, affordable housing in the region to support the workforce in the service economy, as well as others with high cost housing burdens; and recognizing that there is a major need for workforce housing in this region and on Hilton Head Island. 
Each year, hundreds of Hilton Head Island and Beaufort County residents struggle to find an affordable home in one of the most expensive housing markets in the state. Individuals and families struggle to overcome limited housing availability and high rental costs and housing prices. 
County Council wanted to recognize these individuals as locals concerned for their neighbors and local business owners concerned for their employees' limited housing options. They were recognized for their selflessness, ingenuity, and the resources they used to provide attainable workforce housing on Hilton Head Island.
---