$1.3 Million in repairs begin Beaufort County Government Administration Building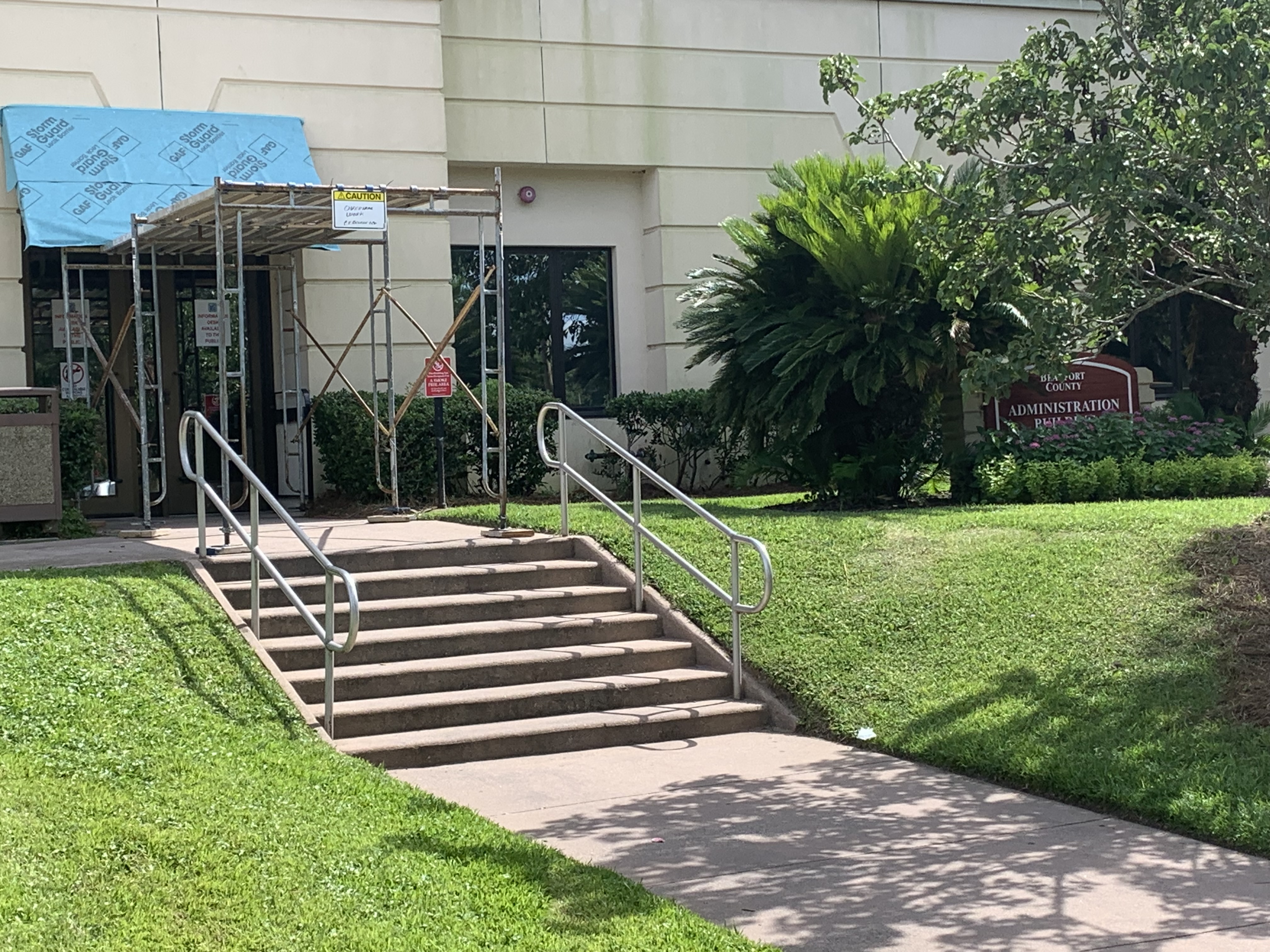 Friday, July 29, 2022 4:14 PM
---
Beaufort – The $1.3 Million in repairs on the Beaufort County Government Administration building has already started and will continue over the next six months. 
"The renovation will entail protective covers over walkways and entrances, decreased parking, and some increased noise while construction is underway," said Whitney Richland, Deputy County Administrator.  "We are hopeful this temporary inconvenience will resolve ongoing issues that come with the age of the building."
The services can be done online by clicking Treasurer, Auditor, Business Services, Zoning, Register of Deeds, and Building Inspections. Offices will continue with regular hours of operation throughout the construction. 
C.E. Bourne & Co., Inc. from Greenwood County, South Carolina, was awarded the contract to remove and replace the existing roof and gutter system. They will also make minor stucco repairs, caulking, sealing, and repainting of the exterior finish. 
Citizens will see three noticeable changes during the construction:
- Protective door casings will be installed that will look like a tunnel upon entrance to the building. Entrances will remain open but may have very short closures for safety reasons.
- The second parking lot from Ribaut Rd will be roped off for storage of construction materials. 
- A crane will be placed in the side lot that serves the Court House and Administration Building.
The ADA spaces in the parking lot will remain available, and the building will continue to be handicap accessible.
The money for this project was approved in the FY23 budget passed in June under the Capital Improvement Projects program. 
---