Update: Beaufort County Offices, Convenience Centers and Facilities to Close at Noon Friday Ahead of Predicted Inclement Weather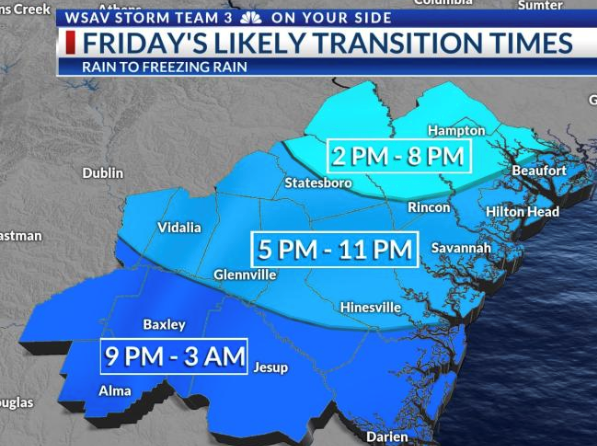 Thursday, January 20, 2022 4:15 PM
---
UPDATE:
All County Convenience Centers will close at Noon today and will reopen tomorrow, Saturday, at Noon. This will give roadways and bridges time to thaw so the industrial haulers and general public can travel safely. 
All Beaufort County offices, facilities, and Convenience Centers will close today at 12 p.m. due to the potential of inclement weather predicted for Beaufort County. Commuters who live north of Yemassee will need to exercise extreme caution as they travel home.
Emergency services and law enforcement personnel will remain available.
Governor McMaster has declared the State of Emergency for South Carolina.
Beaufort County will experience heavy rain, flooding, and dropping temperatures toward freezing. Bridges and overpasses may become icy and dangerous. Please monitor the Sheriffs' department's updates through NIXLE and social media.
Traveling north towards Charleston and Columbia is not recommended.
Operations at the Hilton Head Island Airport and Beaufort Executive Airport will remain available. However, travelers should check with their carriers for flight delays and cancelations.
---