Council Member Cunningham to Host Public Meeting to Discuss Intersection Realignment of Bluffton Parkway, Buckwalter Parkway and Buckwalter Towne Boulevard Project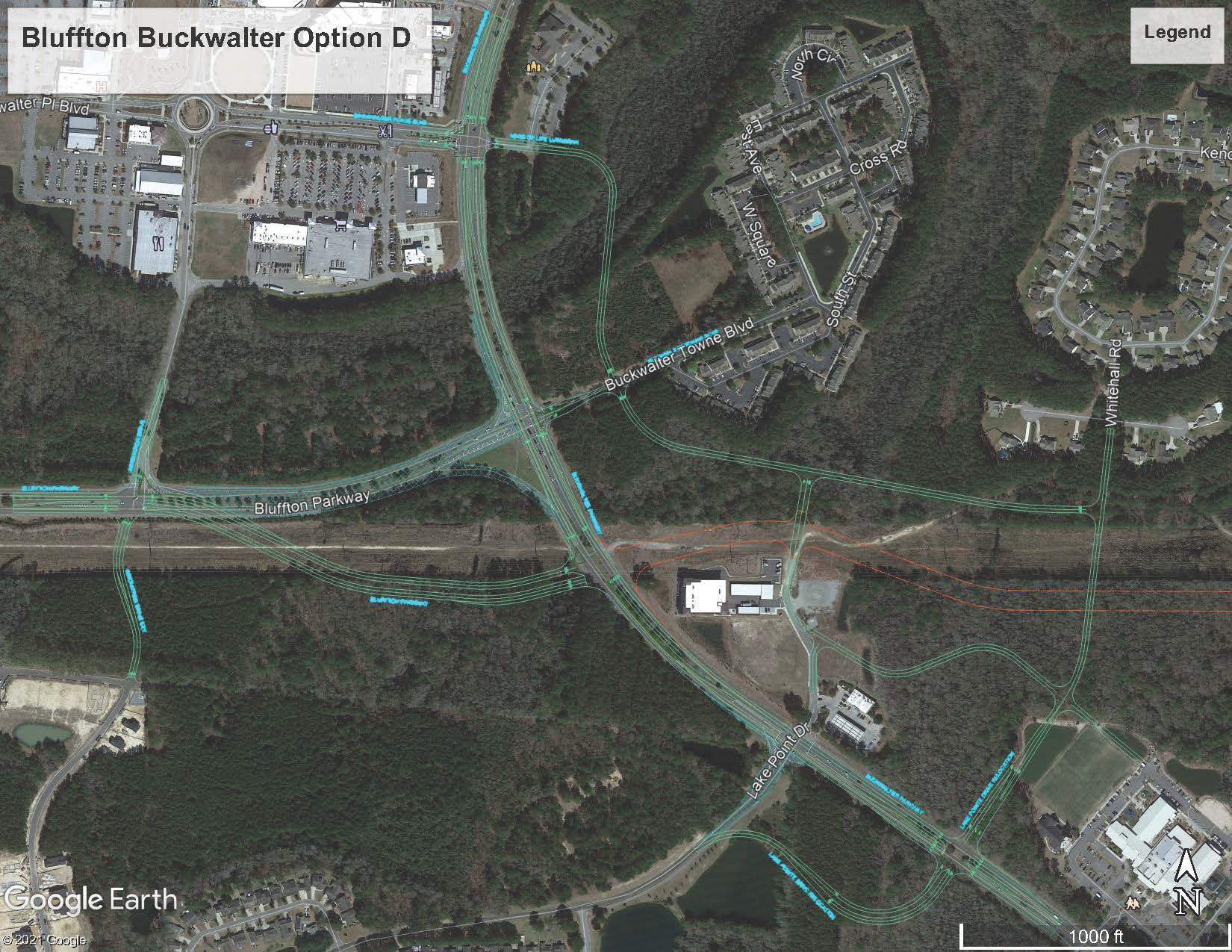 Wednesday, October 6, 2021 10:17 AM
---
Council Member Logan Cunningham has scheduled a public meeting to discuss the upcoming road project realign Bluffton Parkway, Buckwalter Parkway and Buckwalter Towne Boulevard on Thursday, October 14, 5:30 p.m. to 7 p.m.

It will be held at the Buckwalter Recreation Center, 905 Buckwalter Parkway, Bluffton (map).
The re-alignment is to help with growing traffic volume and address some safety concerns with the current intersection. Five alternatives have been developed. Depending on the alternative selected, the project will cost between $2.5 million and $10 million. Currently, only $2.5 million from impact fees have been appropriated to this project by Beaufort County.
The project will commence upon selecting a design alternative and could take 6-18 months, depending on the wetland disturbance associated with the chosen alternative.
The Bluffton Parkway is critical to the road network through the southern part of Beaufort County.  It is designed to accommodate local traffic, allowing US 278 to be a through connector to Hilton Head Island. 
For more information, please contact Beaufort County Capital Projects at 843-255-2700.
---