SCDOT Requires Two Dwarf Crape Myrtles to be Relocated from Route 278 Median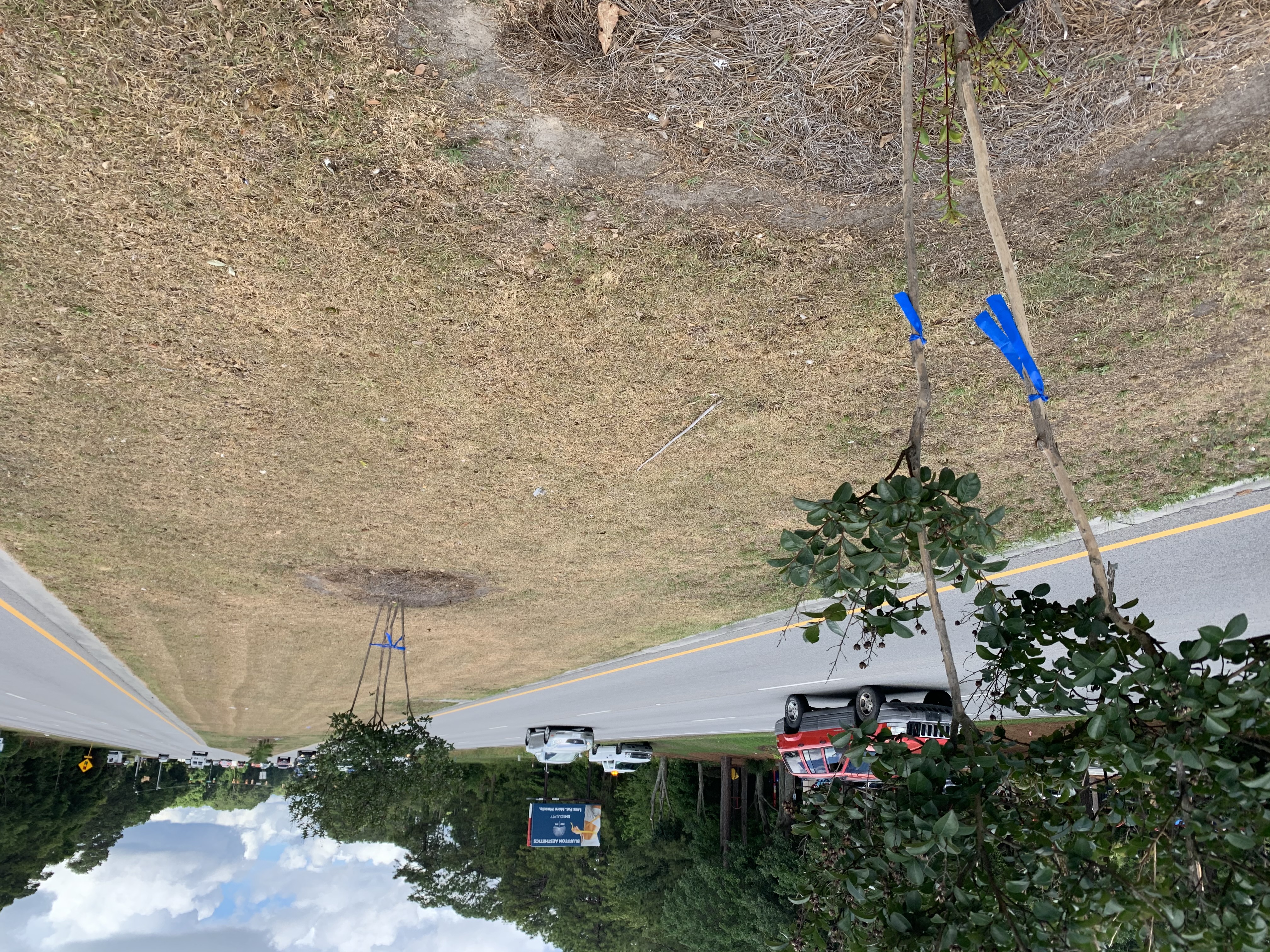 Friday, July 16, 2021 8:17 AM
---
The South Carolina Department of Transportation has notified the Southern Beaufort County Corridor Beautification Board that two recently planted Dwarf Crape Myrtle trees within a grouping of eleven trees will have to be relocated because they may impair the visibility of a billboard in the future. 
The billboard is located at 1000 Fording Island Road & the two Crape Myrtle trees are located +/-345' east of the billboard within the Highway 278 traffic median and were planted under Permit #205084 after the SCDOT reviewed and approved the landscape architect's concept.

These trees will never impact the sign's visibility due to their dwarf size which, when full grown, is 8 to 10 feet tall.
In a June 3, 2021 email, Tyler Ward, with the local SCDOT field office, stated:
"Our office has been informed that a conflict exists with two groups of crepe myrtle trees and the SCDOT Vegetation Management Guidelines within the section regarding the outdoor advertising window for billboards. After conducting a field investigation, it has been determined that leading two groups of trees are within the 300ft sight window for the nearby billboard and are impairing the visibility of the billboard. Please relocate the trees as soon as possible." 
The owner of the billboard is Adams Outdoor Advertising. Keith Melvin, a SCDOT employee, notified Adams Outdoor Advertising that, in his opinion, SCDOT may have made an error approving the permit that allowed for the trees to be planted. He advised the company to make a formal complaint to him. Melvin and Ward then issued the directive that the trees be relocated.
"The County is disappointed that SCDOT employees would disregard the extensive planning, recommendations of a landscape architect, and the SCDOT own internal review process. The two Dwarf Crape Myrtle will never impact the billboard, and County tax dollars will have to be used to rectify this frivolous claim," said Nancy Moss, Community Development for Beaufort County.
Although the County disagrees, it will comply with the SCDOT directive. Current guidelines state that they must be moved within 30 days after receipt of notification.   The County is seeking a reprieve until the fall to relocate the trees. The current hot weather conditions are not favorable for successfully transplanting the trees, and the medians do not have irrigation.  The County hopes to relocate on the east end of the row of Crape Myrtles in the fall.
In 2013, the Beaufort County Council created the Southern Beaufort County Corridor Beautification Board to promote and enhance the aesthetic values of high-volume traffic corridors in Beaufort County. The Board is a nine-member volunteer Board that dedicated many hours planning for the beautification of Highway 278. The board commissioned a landscape architect, submitted landscape plans as part of the SCDOT encroachment permit process, secured the necessary SCDOT encroachment permits, and oversaw the landscape installation & landscape maintenance. The efforts of this Board led to the beautification of 6.9 miles of medians in Highway 278 Right-Of-Way. 
For more information on the board visit 
Southern Beaufort County Corridor Beautification Board (beaufortcountysc.gov)
---