County Prevails Against Adams Outdoor Advertising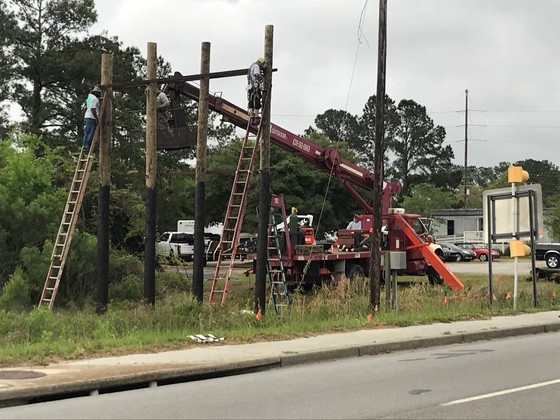 Thursday, July 29, 2021 12:17 PM
---
The Defendants Bo Hodges and Adams Outdoor Advertising were found guilty by Judge Nancy Sadler of two violations of Beaufort County Community Development Code provisions 5.6.50(E) for failing to obtain proper approvals and engaging in prohibited restoration of signs that have become structurally unsound.
"Adams Outdoor Advertising clearly violated Beaufort County Ordinance by choosing to rely on South Carolina DOT permits and failing to obtain the required Beaufort County permits and approvals," said Brittany Ward, Beaufort County Deputy Attorney. 
The two billboards at issue are along Highway 21 in Beaufort County near Stokes Brown Toyota.  The existing poles were rotten and splitting and had been braced in previous repairs. Adams Outdoor Advertising illegally built the signs by installing new support poles in new locations, in violation of the Ordinance which prohibits "replacement, rebuilding, ... or re-erection of a sign."
Sentencing will be held at a later date. 
---