Beaufort County Mosquito Control Adds Pilot; Updated App Available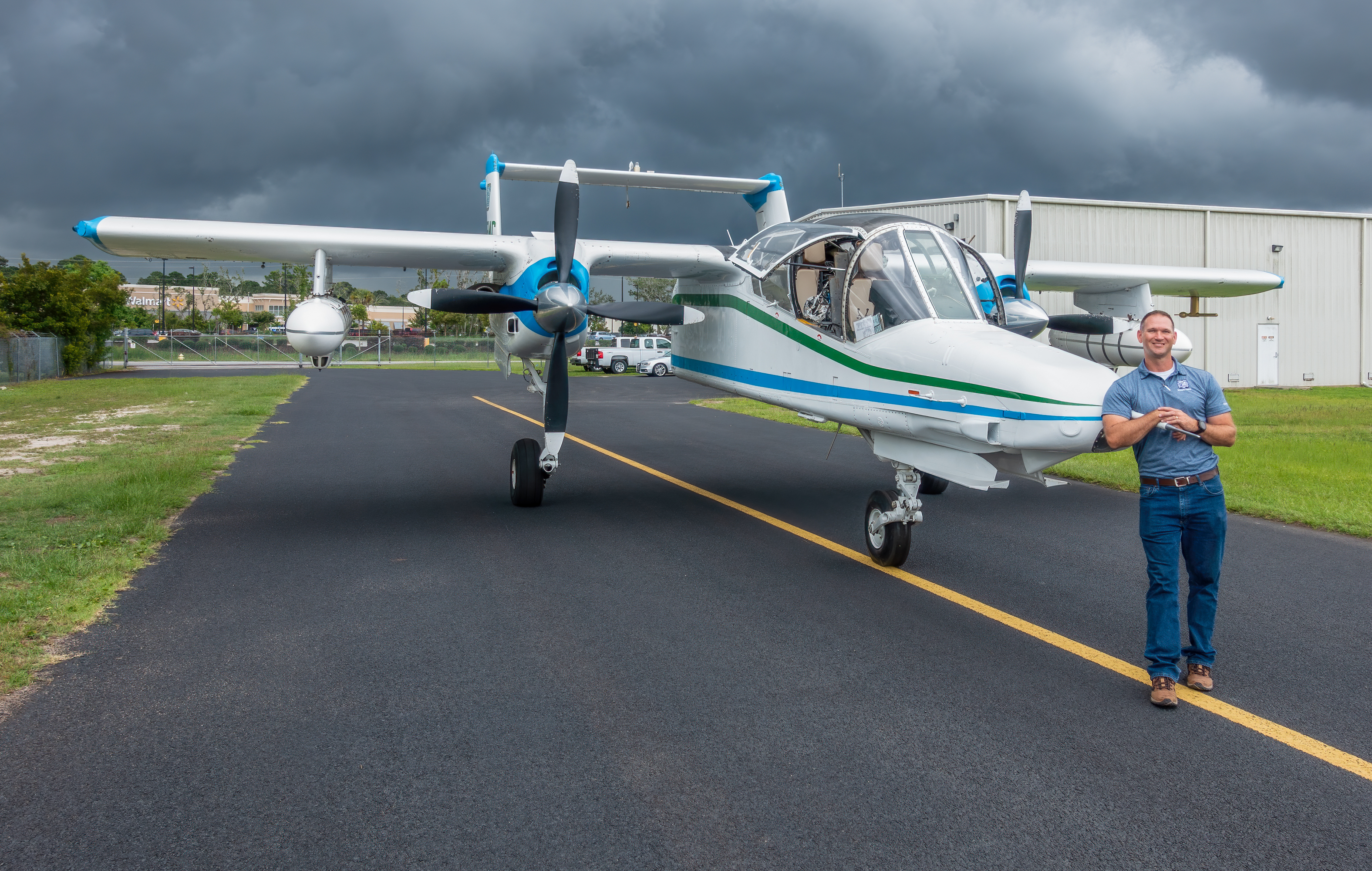 Tuesday, July 13, 2021 3:18 PM
---
Beaufort County Mosquito Control recently hired Matt Morgan to be the Chief Pilot.  He operates the County's OV-10D Bronco airplane and MD-500D helicopter that conducts spray treatments around the County.
"I am excited to be back home in the Lowcountry to help protect our community from mosquito-borne diseases," said Morgan.
Morgan was raised in Beaufort County and earned his pilot's license at age 16, flying from Ridgeland airport. He attended the United States Naval Academy in Annapolis, Maryland, and was commissioned as a Navy Officer. 
Morgan served for 25 years as a Navy fighter pilot, his career culminating as Commanding Officer of an F-18 squadron based in California.  He deployed onboard aircraft carriers nine times in defense of U.S. interests around the globe.  He flew combat missions over Iraq, Afghanistan, and Syria, supporting U.S. Army and U.S. Marine Corps, and coalition ground forces.
Mosquito Control's mission is to provide safe, effective, and economical abatement of mosquitoes and reduce the risk of mosquito-borne diseases for residents and visitors. Certified personnel use state-of-the-art ground and aerial application equipment with tracking. For persons who reside in or visit scenic Beaufort County, mosquitoes are a nuisance and potential carriers of several pathogens, such as Eastern Equine encephalitis, West Nile, and Zika viruses.  If you plan to rest, play, or work outside, practical methods to prevent mosquito bites and/or reduce the risk of these diseases include: 
• discard water-filled containers
• replace the water in pet dishes and birdbaths daily and weekly, respectively
• wear protective clothing
• use insect repellant
• avoid peak mosquito biting, such as about 1 hour before and 1 hour after dawn and dusk
• report dead birds for the surveillance program


Residents and visitors can use a free app to report their concerns about mosquitoes. The Beaufort County Connect app allows users to easily submit non-emergency requests to related departments with a simple-to-use interface. Upload images and get precise address geolocation data when submitting a request from home or on the go.
The BC Connect app also keeps you up to date with the latest Beaufort County News and Information as well as Live Traffic Camera feeds. Download from Google Play or the App Store.
To view a tentative treatment map that is updated weekly, click here.
For additional information, please contact Beaufort County Mosquito Control at 843-255-5800.
---