United Airlines Expands At Hilton Head Island Airport With Seasonal Nonstop Flights to/from Six New Midwest Cities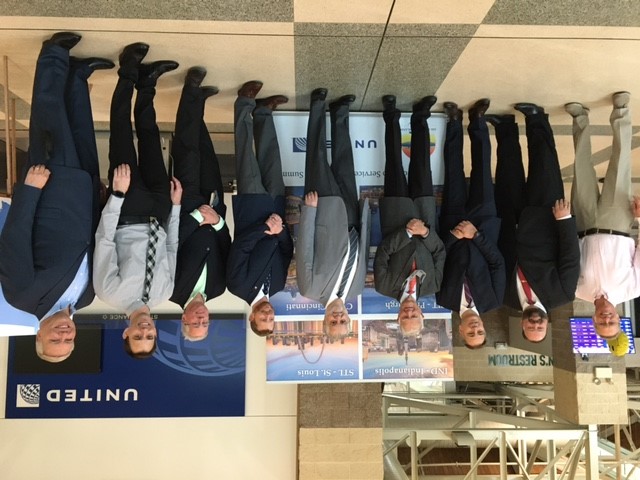 Thursday, March 25, 2021 10:26 AM
---
It is now even easier to fly right to America's Favorite Island®.  United Airlines has announced the addition of six new nonstop routes from the Hilton Head Island Airport (HHH). 
Starting on May 27, 2021, the airline will begin flying seasonal flights from Hilton Head Island to Cleveland (CLE), Columbus (CMH), Cincinnati (CVG), Indianapolis (IND), Pittsburgh (PIT), and St. Louis (STL). The six new nonstop routes complement United's returning seasonal flights to the Chicago O'Hare (ORD), Newark (EWR) and Washington Dulles (IAD) hubs.
"Throughout the pandemic, United has been strategic and thoughtful in adding flights to destinations that our customers want to visit," said Ankit Gupta vice president of domestic network planning and scheduling at United Airlines. "With many customers now beginning to plan summer vacations in places where they can enjoy time outside, we look forward to offering new service to key cities in the Midwest and East Coast."
| | |
| --- | --- |
| Hilton Head Island Airport (HHH) to/from: | Initial service days of week: |
| Cincinnati (CVG) | Monday, Thursday, Saturday |
| Cleveland (CLE) | Wednesday, Friday, Sunday |
| Columbus (CMH) | Monday, Thursday, Saturday, Sunday |
| Indianapolis (IND) | Wednesday, Friday, Sunday |
| Pittsburgh (PIT) | Monday, Thursday, Saturday |
| St. Louis (STL) | Monday, Thursday, Saturday |
The new nonstop flights enhance the ability of area travelers to utilize their local airport and provide new options for those wishing to visit Hilton Head Island.  For both Beaufort County residents and Hilton Head Island visitors, the increase in nonstop flights means an even easier travel experience.
"There is so much good news contained in this United Airlines announcement," said Hilton Head Island Mayor, John McCann. "For many of our local residents, this will provide an easier way to visit family and friends. For tourism to Hilton Head Island, these new nonstop routes will touch the hearts of many of Hilton Head Island's most frequent travelers.  For them, it will mean getting started on their vacation even sooner! That's what we want to deliver."
The new routes will link Hilton Head Island directly into the heart of the Midwest, offering convenient nonstop options for visitors and residents during the entire summer season. Most customers on these flights will get to experience United's new CRJ-550 – the world's first 50-seat aircraft with two cabins. The CRJ-550 is equipped with 10 First Class seats, 20 Economy Plus seats, 20 standard Economy seats, wi-fi, more legroom and enough overhead bin space for every customer to bring a roller bag onboard.
"All six of these cities are strong markets for Hilton Head Island visitors. United's move to add point to point service at the Hilton Head Island Airport speaks to their confidence in the market and is a testament to the recovery of tourism in the Lowcountry," said Bill Miles, President and CEO of the Hilton Head Island-Bluffton Chamber of Commerce. "Our residents will now have more choices than ever before to visit and explore new cities directly from the island. That's great news for our economy and our quality of life."
Joseph Passiment, Chairman of the Beaufort County Council, voiced the County's enthusiasm. "For all of us in Beaufort County, this announcement indicates our region is slated for some welcomed and promising growth.  The economic impact of these six, new nonstop routes will be felt throughout the County. We are grateful for the continued work of our Airports Department on building airline relationships and continuing to enhance the access points to our region."
Tickets are available now at united.com or by contacting your local travel professional.
About Hilton Head Island Airport:
The Hilton Head Island Airport is a Department of Beaufort County Government, located in Hilton Head, South Carolina. The Airport provides direct scheduled airline access into the heart of Hilton Head Island. The airport is currently served by American Airlines, Delta Air Lines and United Airlines. The Airport is nearing completion of the design of a renovated/expanded terminal that will triple the size of the existing facility, adding jet bridges and modern baggage facilities, among other benefits to travelers. Learn more at www.hiltonheadairport.com or visit us on Facebook at: www.facebook.com/HiltonHeadAirport
About United Airlines:
United's shared purpose is "Connecting People. Uniting the World." For more information, visit united.com, follow @United on Twitter and Instagram or connect on Facebook. The common stock of UAL is traded on the Nasdaq under the symbol "UAL".
---