County Employee Remembered and Honored With Capital Projects Signage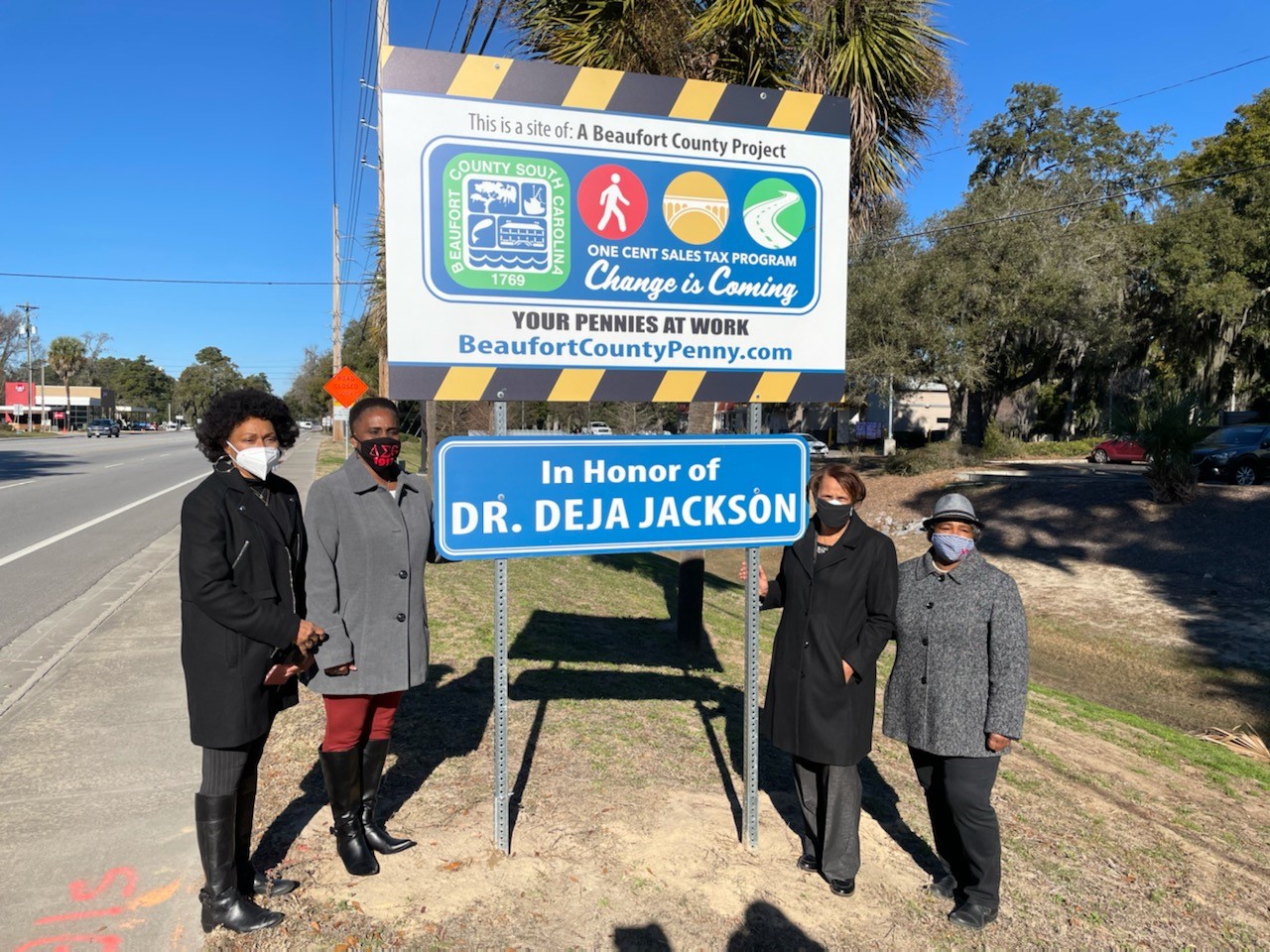 Tuesday, February 16, 2021 10:17 AM
---
Beaufort County Engineering Division recently installed a sign signifying the site of a 2018 Sales Tax Project in memory of Dr. Deja Jackson, former Deputy Director of Traffic & Transportation Engineering. Miss Jackson started with the County in May 2020 and passed unexpectedly in August.
Miss Jackson grew up on St. Helena Island, attended Beaufort High School, earned her civil engineering degree at South Carolina State University, then went on to earn both her graduate and doctorate degrees at University of Florida. In her position with Beaufort County, her responsibility was to assist in leading and managing the traffic projects related to the One Cent Sales Tax Program, also known as the 2018 Beaufort County Penny Referendum.
"We chose to honor Deja was because she would have been completely involved in all of the Sales Tax Projects," said Jared Fralix, Assistant County Administrator-Engineering. "She was full of energy and good ideas and the logo that she created was better than what we had received from the consultants. With very few words, you instantly know that Beaufort County is working on a program that involves roads, bridges, and pathways. Coincidentally, the first construction project of the program and the accompanying sign are within the Council district which she lived and is only a short distance from the high school she attended."
Mr. Fralix also noted that in her memory, a similar program sign will be erected at every Sales Tax Project site around the County.
.
The complete list of projects can be found here.
---