COVID Vaccine Guidelines and DHEC Eligibility Updates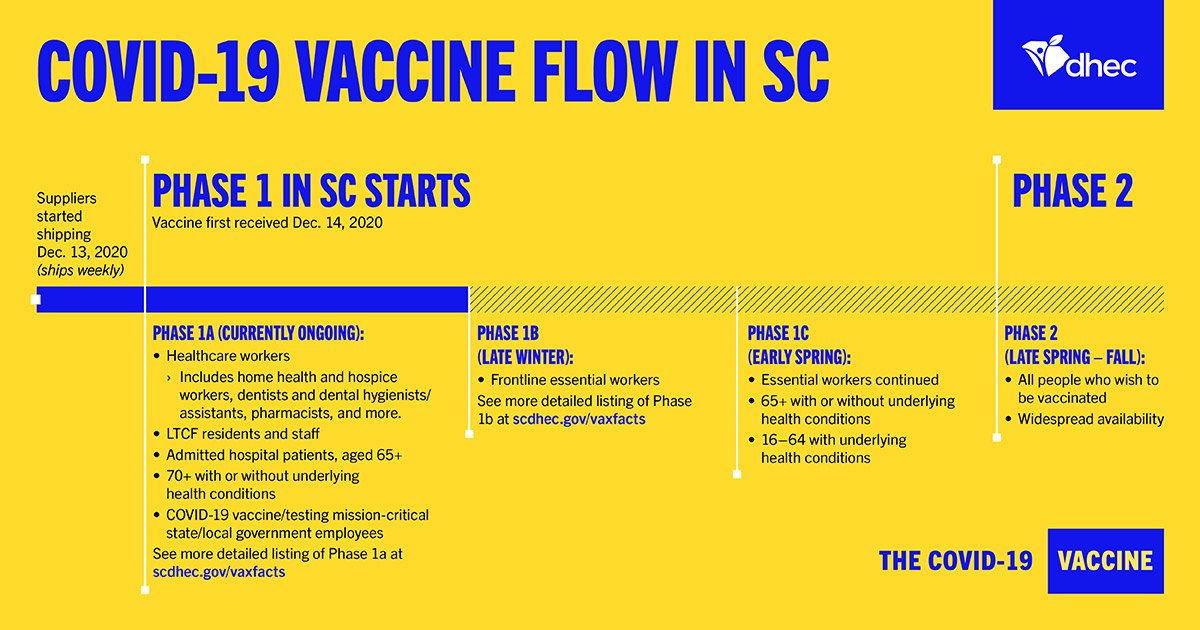 Wednesday, January 13, 2021 2:50 PM
---
Beginning today, Wednesday, January 13, residents ages 70 and older can schedule their vaccination appointments, along with the remaining Phase 1a-eligible residents.
Verify eligibility for vaccination. A detailed list of Phase 1a-eligible residents can be found at https://scdhec.gov/covid19/covid-19-vaccine. These guidelines change frequently so check the site several times per week.


Please do not schedule appointments at multiple vaccine sites.This will cause an undue administrative burden on hospitals and clinic staff who are trying to utilize both human and supply resources as effectively as possible.


Please note that while appointments can be scheduled to those who are eligible, the first available appointment may not be until February or March.


Finally, please be patient. Vaccination locations expect to receive weekly shipments from the state and, eventually, directly from the manufacturer, however there is no guarantee to the timing or quantity of available vaccines in the future. 
For the most current information from SCDHEC including a list of Beaufort County vaccine locations, visit www.beaufortcountysc.gov/topics/coronavirus/.
---