County Council Oath of Office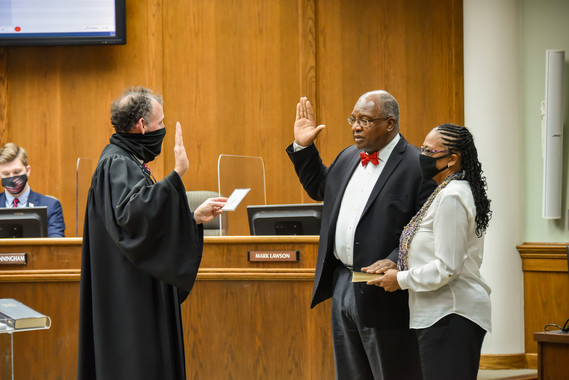 Monday, January 4, 2021 5:53 PM
---
County Council Members Sworn In For New Term
Re-elected and newly-elected members of Beaufort County Council were sworn in this morning at 10 a.m., by the Honorable Marvin H. Dukes, III, Beaufort County Master-in-Equity.
New County Council Member Logan Cunningham (District 7) was sworn in.
Council Member Gerald Dawson (District 1), Council Member York Glover (District 3), Council Member Brian Flewelling (District 5) reaffirmed their oath.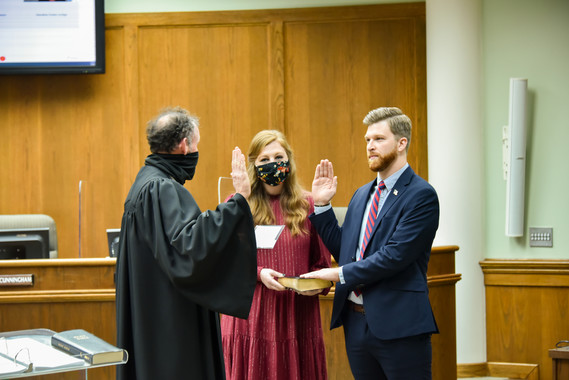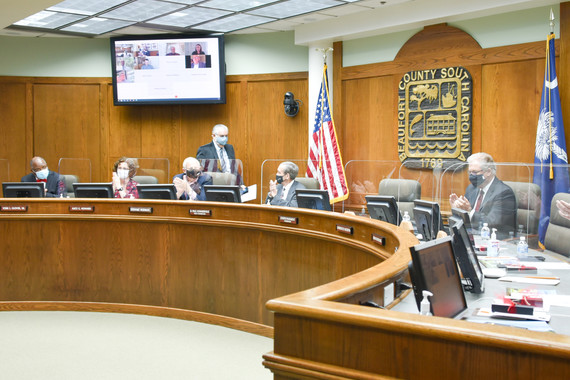 Beaufort County Council Elects Council Chair and Vice-Chair for 2021-2022
Beaufort County Council Members re-elected Council Member Joe Passiment (District 6), as County Council chairman for a second two-year term today. Council Member D. Paul Sommerville (District 2), was re-elected as vice-chairman.
Public comment is welcome. Click here to find other Council-related information or by visiting WWW.BEAUFORTCOUNTYSC.GOV/COUNCIL.
Beaufort County Council meetings are broadcast live on The County Channel at www.beaufortcountysc.gov and on Comcast Channel 2, Hargray channels 9 and 113, and Spectrum Channel 1304.
---