Beaufort County Airport to Celebrate Aviation Week with Open House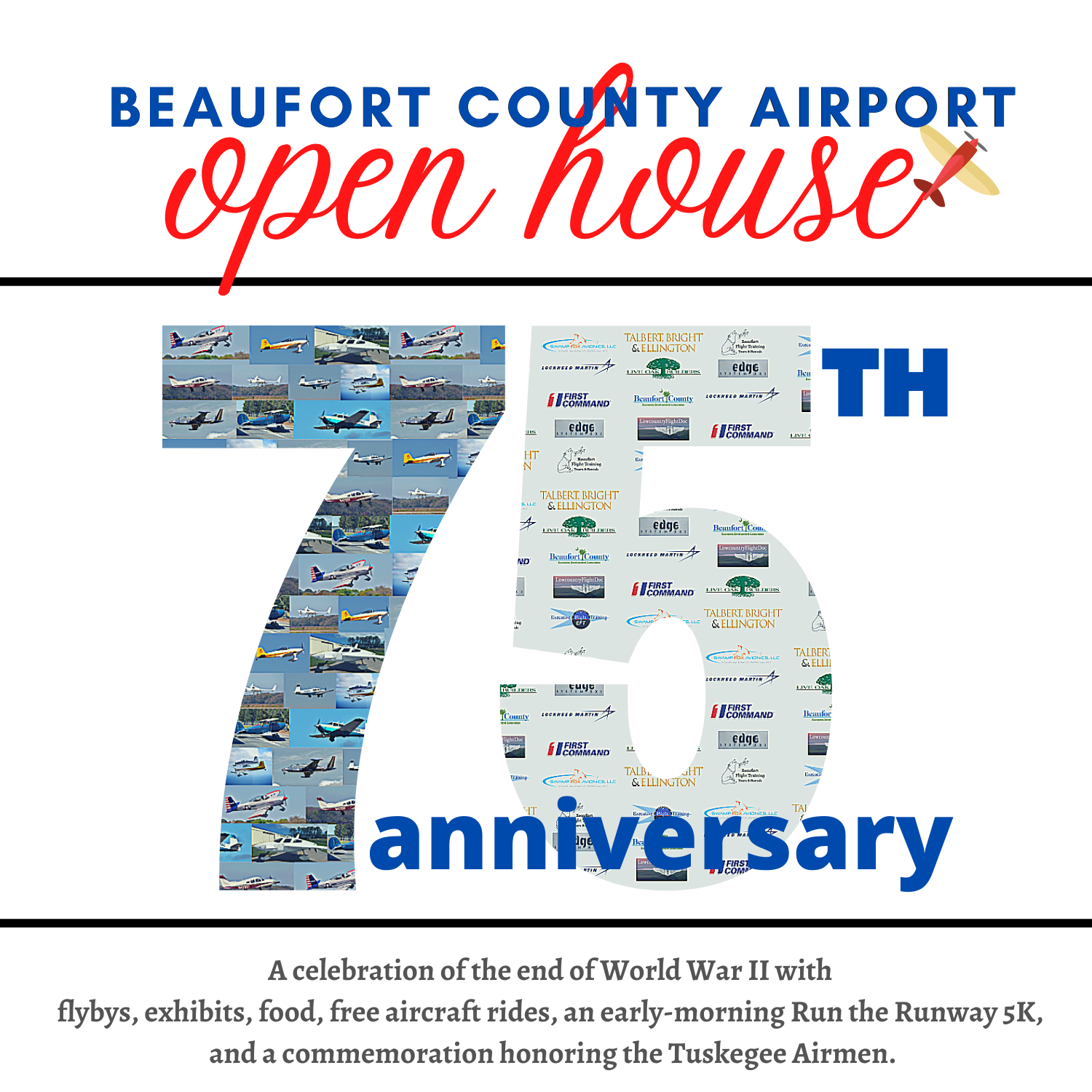 Thursday, July 30, 2020 3:11 PM
---
In recognition of South Carolina Aviation Week, Beaufort County and the Beaufort Aviation Association will honor the Tuskegee Airmen and other American aviators and crew who made victory possible in World War II 75 years ago.
The public is invited to attend an open house on Saturday, Aug. 15, 2020, from 10 a.m. to 1 p.m. at the Beaufort County Airport, 39 Airport Circle, Lady's Island, where a commemorative ceremony will be held.
The open house will feature free airplane rides, flights by a variety of Beaufort Aviation Association airplanes, aircraft displays on the tarmac, and a welcome tent with exhibitors.
Prior to the event, runners and walkers will take part in the Run the Runway 5K, starting at 7:30 a.m.
Sponsors include Talbert, Bright, and Ellington; Beaufort County Economic Development Corp.; Beaufort Aviation Association; Executive Flight Training; Lockheed Corp.; Beaufort Flight Training; Levin Aeromedical Consultants; ProSlab Inc.; EdgeSystem XXI; Live Oak Builders; First Command Financial Services; and Swamp Fox Avionics.
South Carolina Aviation Week is from Aug. 15 to Aug. 22 and celebrates historical achievements in flight. The week also marks the Aug. 19 birthdate of Orville Wright, who piloted the first successful powered and controlled flight in 1903.
For more information, contact Jim Atkins, President, BAA, at jamesatkins100@gmail.com or 843-812-9909.
To sign up for the Run the Runway 5K, click here or go to https://runsignup.com/Race/SC/LadysIsland/29907.
For more information about the Beaufort County Airport, click here.
---