Daufuskie Island Ferry Service Full Schedule Resumes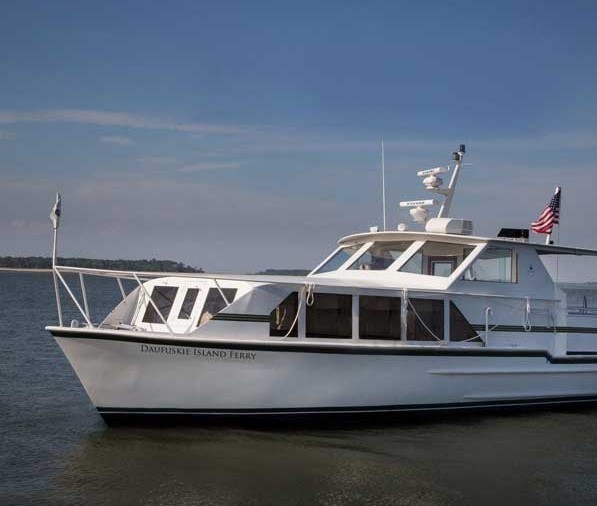 Tuesday, May 19, 2020 2:44 PM
---
Daufuskie Island Ferry Service has resumed full service to Daufuskie Island from Buckingham Landing.  Effective immediately, all passengers, except infants and young children, are required to wear a face covering over their nose and mouth throughout the passage to minimize opportunities to spread COVID-19.  Face covering guidance is available on the CDC website at 
www.cdc.gov
.
Passengers must also wear a face covering when engaging in the following activities:
loading or unloading luggage and cargo;
occupying the waiting areas;
waiting on the docks; and
occupying space inside the cabin or on open decks while on board the ferry.
Additionally, the application of hand sanitizer before boarding will continue as consistent with past practice.
The Daufuskie Island Visitors Center will reopen on Thursday, May 21, along with free day parking and shuttle service to the ferry.  The Visitors Center is located at 1536 Fording Island Road (Hwy. 278), Suite 102, across from the entrance to Moss Creek.  
---