New Coastal Kingdom Episode Features Tidal Creeks and Rivers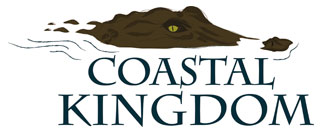 Tuesday, January 14, 2020 8:48 AM
---
A new episode of The County Channel's EMMY Award-winning nature series, Coastal Kingdom will premiere tomorrow, Wednesday, January 15 at 8 p.m. This episode spotlights some of the fish and other animals that inhabit our tidal creeks. Join us as we uncover longnose gar, blue crabs, stingrays, and a variety of other fish species that live around our docks and in shallow tidal zones.   
Coastal Kingdom
airs live Wednesday nights at 8 p.m., Saturdays at 12 noon and Sundays at 8 p.m. on Comcast channel 2, Hargray channels 9 and 113, and Spectrum channel 1304.  Viewers can also watch programming live and on-demand at
The County Channel's website
 at
www.beaufortcountysc.gov
.
Coastal Kingdom
also airs on South Carolina ETV and the South Carolina Channel.
---