Beaufort County at OPCON 1: Sunday Afternoon, September 1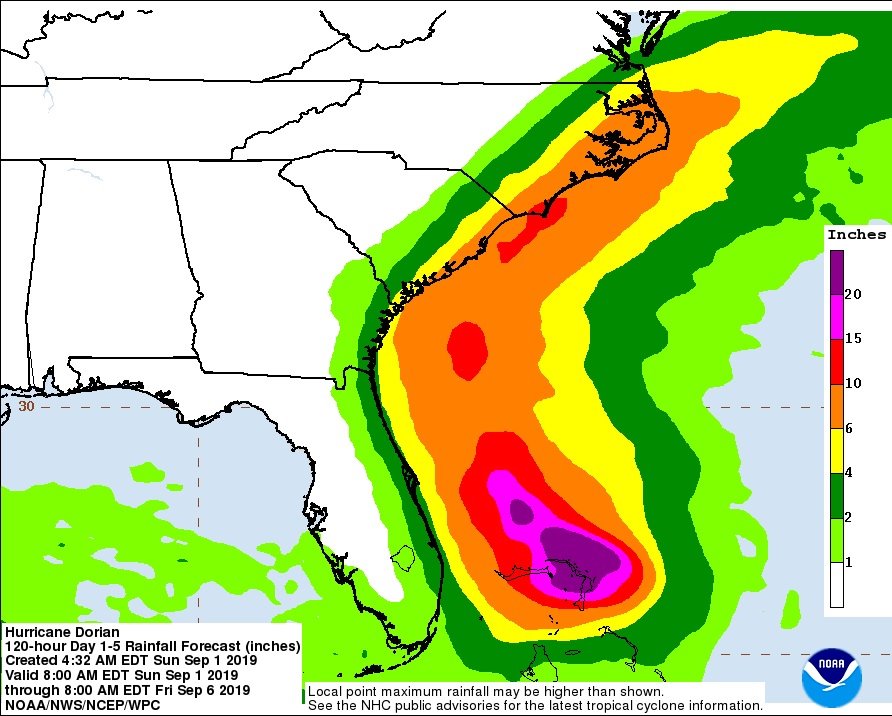 Sunday, September 1, 2019 11:42 AM
---
Beaufort County officials participated in a press conference this morning, Sunday, September 1, at 11 a.m. held by Sheriff P.J. Tanner to address Hurricane Dorian's potential impacts on Beaufort County:
Beaufort County Council Chairman Stu Rodman signed a proclamation declaring a State of Emergency in Beaufort County effective at 1 p.m. today to help formalize coordination of resources with local municipalities and other partners.  Beaufort County also moved to Operational Condition 1 "Full Alert."
Members of the SC National Guard are arriving in the area today to help with emergency preparedness. 
Officials also pointed out that there is no interruption of fuel supply in South Carolina. 
Two keys to weather safety are to prepare for the risks and to act on those preparations when alerted by emergency officials.  Residents are strongly encouraged to prepare for Hurricane Dorian's impact.  Areas of Beaufort County are already seeing flooding as tides are abnormally high.  In South Carolina, several variations of flood hazards occur due to the different effects of severe thunderstorms, hurricanes, seasonal rains, and other weather-related conditions.  Visit the SC Emergency Management Division's website for information about measures to take before, during, and after a flood.  Tools to assist you with making an emergency plan are available here.
Later today, a video of the local press conference held this morning will be posted on Beaufort County's website www.beaufortcountysc.gov at The County Channel's page here.
South Carolina Governor Henry McMaster is scheduled to hold a press conference this afternoon at 2 p.m.  The County Channel will air the press conference live at its web page here; it will also be streamed at www.scetv.org.

Please follow only official public sources for information.
Beaufort County Government
• https://beaufortcountysc.gov/
• https://www.facebook.com/beaufortcountysc
• https://twitter.com/bftcountysc
Beaufort County Sheriff's Office
• https://www.bcso.net/
• https://local.nixle.com/beaufort-county-sheriffs-office/
SC Emergency Management Division
• https://scemd.org/
National Hurricane Center
• www.nhc.noaa.gov
National Weather Service
• https://www.weather.gov/chs/
---